China's Plan to Manage Evergrande: Take It Apart, Slowly
Beijing is working on a controlled implosion of the real-estate giant.
Some investors feared that China Evergrande Group, the world's most indebted real-estate firm, would collapse spectacularly, triggering losses far and wide. Instead, the Chinese state is dismantling the giant developer slowly and behind the scenes, in what amounts to one of the biggest financial challenges Beijing has faced in years.
The plan, according to people familiar with the matter and official government statements, is to manage a controlled implosion by selling off some Evergrande assets to Chinese companies while limiting damage to home buyers and businesses involved in its projects.
Chinese authorities must do this without bringing down the country's epic property boom. Evergrande is struggling to manage roughly $300 billion in liabilities, including close to $20 billion in outstanding U.S. dollar bonds.
Looking out for foreign investors isn't a priority, people familiar with the matter say. Still, Beijing is closely monitoring the situation, because authorities need credit markets to be healthy to prevent other property developers from failing and because they worry about China's image, one of those people said.
It could take years to take the company apart, and many details are still being worked out, people familiar with the matter say. It's possible some version of Evergrande could survive, though it would likely be much smaller.
Much of the work so far has focused on Evergrande's hundreds of stalled projects, a process that will likely involve bringing in other developers to take over.
Under orders from Beijing, most of the 200 or so cities with Evergrande projects have set up task forces to help manage the process, people familiar with the matter say. Local authorities have been ordered to assemble accountants to examine Evergrande's local finances, talk to other developers about completing unfinished projects, and set up law-enforcement teams to monitor any public discontent.
The State Council's Information Office and China's Ministry of Housing and Urban-Rural Development didn't respond to requests for comment. Evergrande has said it's working hard to resolve its issues, at times with government involvement.
In a WeChat statement on Oct. 31, Evergrande thanked the government "at all levels" for helping it deliver a residential project to home buyers in Zhejiang province. In the past few months, officers from the local housing and urban-rural development bureau had helped solve problems, the company said.
Evergrande said its engineering department had strictly followed government instructions, without elaborating on what they were.
A central concern for the government is making sure people get the properties they paid for.
While some Chinese citizens have ploughed their savings into new homes, many individuals also bought apartments as investments in recent years, without any intention of living in them or renting them out. Chinese developers often collect money from buyers before completing construction, putting that money at risk if projects get abandoned or suspended.
Evergrande presold more than a million apartments that remain unfinished. If those units aren't completed, many households could suffer painful losses, undermining confidence in the housing market. The industry accounts for roughly one-fourth of the country's economic activity and the majority of household wealth.
Local authorities have required Evergrande to transfer revenues from unfinished homes to escrow accounts overseen by the government, according to notices reviewed by The Wall Street Journal and Chinese media.
Local governments are funnelling some of that money to Evergrande's suppliers so construction can continue, according to people familiar with the matter. Evergrande has had to submit applications to the government-managed accounts for the funds to be disbursed, one of the people said.
"We are gradually receiving payments either from Evergrande or from accounts overseen by the government," said an investor-relations employee of Shenyang Landscape Co., a landscape design and construction services firm that works with Evergrande. He said work has resumed in some cities, echoing statements from Evergrande, which recently said it has restarted construction at a number of sites.
In some places where projects weren't as far along, local governments have urged Evergrande to scrap work entirely and return payments to home buyers, people familiar with the matter say. Local authorities are talking to other developers about taking over the land, they said.
In Zhejiang province, a county-level government made Evergrande pay back over 50 million yuan, or around $7.8 million, in full refunds to more than 200 owners of unbuilt homes, according to a government release.
The company is sitting on many completed and unsold homes in different locations. It's less clear what will happen with those.
While Beijing's program looks well-organized in some cities, it appears to be moving slowly and haphazardly in others. Many suppliers say they're still waiting for funds. Changsen Building Materials, a wood supplier in the city of Dongguan, hasn't been paid by Evergrande and has filed a claim against the developer in a local court, the business's owner told the Journal. He declined to say how much the company is owed.
Several other building-materials companies said in regulatory filings or published notices that they still have large unpaid bills from Evergrande and are working with the company to take over unfinished apartments as payment in kind.
Suzhou Gold Mantis Construction Decoration Co. is working with Evergrande to resolve millions of dollars in outstanding payments, a representative told the Journal. The company said in a recent regulatory filing that there was "significant uncertainty" in how Evergrande would settle its unpaid bills.
Two other major partners, a supplier of waterproof materials and an architecture and interior-design company, told investors in recent months that they were no longer taking on Evergrande projects.
Guangdong Dongpeng Ceramic Co., a tile maker, said in its third-quarter report on Oct. 30 that the main reason for its decline in profit and revenue growth was because Evergrande couldn't pay its bills.
Some buyers who recently took ownership of Evergrande apartments found problems such as unfinished interiors and gas and water leaks, according to complaints posted on government websites and social media.
At the same time, China's central government is working to help Evergrande sell off larger parts of its empire.
In September, China's financial regulators urged Evergrande to sell a nearly 20% stake in Shengjing Bank Co. to a state-owned enterprise, according to a person familiar with the issue. Evergrande soon struck a deal.
The company has previously said it sold property units to suppliers and contractors to settle billions of dollars in outstanding payments. It raised more than $50 million last month by selling two of its private jets and $145 million this month by unloading some of its shares in an online media company.
Evergrande also managed to sell its stake in a residential project called The Vertex in Hong Kong to a partner shareholder, according to a person with knowledge of the matter. Evergrande employees were instructed to withdraw from the project in recent days after the deal was completed, internal conversations reviewed by the Journal showed.
A $2.6 billion deal for a majority stake in Evergrande's property-management unit fell apart last month.
Chinese authorities have publicly suggested they won't bail out Evergrande or inject money into the company, which would undermine their goal of showing that no private firms are too big to fail in China. They're also working to discourage real-estate speculation.
"The stage where real-estate companies rely on high leverage and quick turnover to achieve high profits no longer exists," the Economic Daily, a state newspaper, said in an article in September. "Business operators must change their mentality as soon as possible and actively respond to changes in the situation."
Beijing helped trigger much of the stress at Evergrande when it imposed new rules last year, known as the "three red lines," requiring developers to bring down debt levels before they could borrow more.
The rules squeezed Evergrande, which had borrowed heavily as it expanded aggressively in recent years, including into businesses such as healthcare and theme parks.
Evergrande's billionaire founder, Hui Ka Yan, presented a survival strategy at a company meeting in late October, saying Evergrande would turn an electric-vehicle unit into its core business within a decade, while drastically cutting property sales by more than two-thirds, the state-owned Securities Times reported.
The EV business hasn't yet generated any revenue from car sales. Although Evergrande recently avoided defaults on some of its dollar bonds by making overdue payments shortly before the end of 30-day grace periods, it remains on the hook for more payments in coming months, including several overdue payments with final deadlines this week.
Officials involved in Evergrande's cleanup say they believe they have sufficient tools and experience to pull it off without seriously harming the property market, according to people familiar with the matter. They say Beijing has become more adept at managing private-sector meltdowns after handling others in recent years, including conglomerate HNA Group Co.
The risk for Beijing is in overestimating its ability to engineer outcomes in the economy, especially given Evergrande's size.
The real-estate market is so entwined with China's economy that any missteps could be dangerous. Home sales have fallen sharply recently, as buyers have become unnerved about the ability of many developers to stay afloat.
Falling land sales to developers are another concern, since such sales are a major source of public funds, accounting for more than 30% of local government revenue in 2020, according to financial-services firm Nomura.
Evergrande's financial troubles have helped spark a huge selloff in the bonds of Chinese developers. At least six have either defaulted on their dollar debt or asked investors to wait longer for repayment, as credit market conditions have made it impossible for them to sell new bonds.
The average yield on an ICE BofA index of Chinese high-yield bonds this week reached nearly 28%, its highest since the 2009 global financial crisis, reflecting extreme risk aversion among investors.
Regulators recently tried to shore up confidence in Chinese debt markets by publicly encouraging firms to meet offshore debt obligations.
At the same time, authorities have started to moderate some of the stringent measures designed to tame the country's property boom. State media reports that some regions have scrapped curbs on mortgages. Local governments are also extending subsidies to home buyers and acting to prevent prices from declining.
Copyright 2020, Dow Jones & Company, Inc. All Rights Reserved Worldwide.
LEARN MORE
MOST POPULAR
Chris Dixon, a partner who led the charge, says he has a 'very long-term horizon'
Americans now think they need at least $1.25 million for retirement, a 20% increase from a year ago, according to a survey by Northwestern Mutual
The designer's Mind: Delving into the Best Interior Design Books
There's no shortage of design inspiration online but nothing beats the joy of spending an afternoon immersing yourself in a good interior design book. Edited, carefully curated and, above all, designed, these titles take you behind the scenes of some of the world's most beautiful interiors in a considered way. Think of it like the difference between listening to a few tunes on Spotify versus releasing a thoughtfully crafted studio album. We've assembled our top six of interior design books on the market right now for your viewing and reading pleasure.
1. Interiors beyond the primary palette
Step inside the world of award-winning interior design duo Juliette Arent and Sarah-Jane Pyke in this, their first compendium of their work. A 'best of' over more than 15 years working together, it's a masterclass in working with colour and pattern as seen through 18 projects from around the country. With a focus on the idea of home as sanctuary, this hefty tome offers insight into the mind of the designer with points on where to find  inspiration, meeting client briefs and the importance of relationships. Thames & Hudson, $120
2
House of Joy
If there was ever a book title for our times, then this is it. With a subtitle of Playful Homes and Cheerful Living, this book champions fun in interior design, with bold and bright homes from around the world to delight and inspire. While there's a good dose of the unexpected, like a disco ball in the garden, there's no mayhem in these spaces. Instead, they're beautifully executed to tempt even the most colour shy. Gestalten, $105  
3. Abigail Ahern Masterclass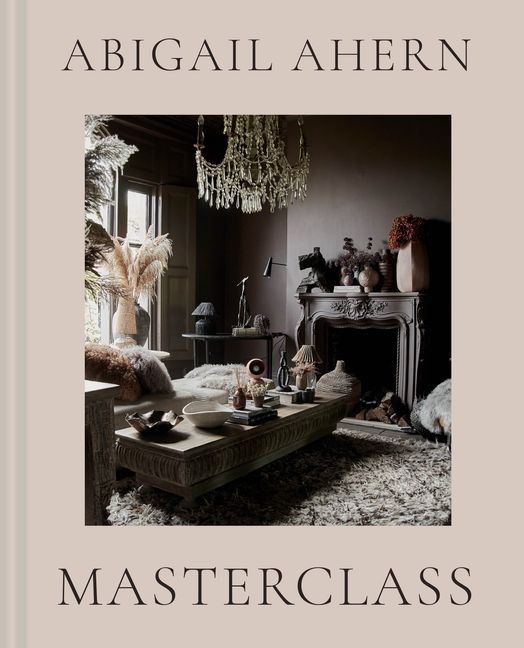 Some design books are beautiful to look at, and that's it. This is not one of those books. A master of colour and pattern, UK designer Ahern offers a practical foundational guide to beautiful interiors, mixing form with function in her latest book, Masterclass. Find the inspiration you need to create a gorgeous home. HarperCollins, $65  
4. Interiors Now!
Looking for a visual crash course in international design trends with longevity? This is the book for you. Featuring homes across the globe, from New York to Auckland via Avignon, the biggest dilemma for readers is settling on a style. Many of the projects are owned by designers and creatives, lending a dynamic edge to this tome, now in its 40th year. Taschen, $50
5. Home by the Sea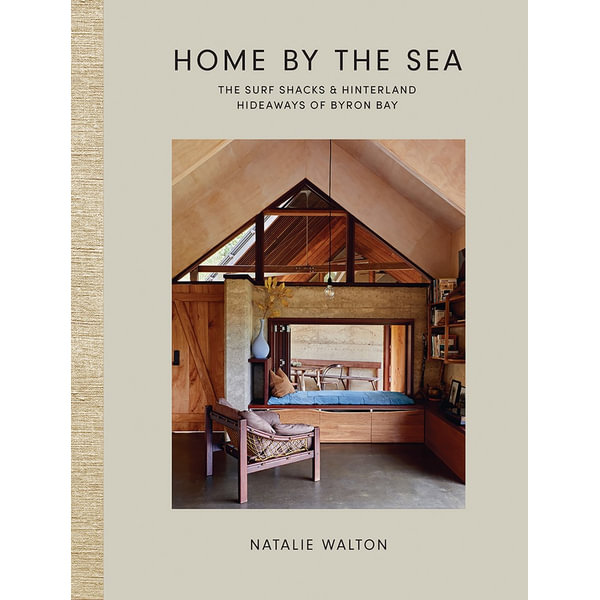 For many Australians, the ocean holds an almost hypnotic appeal. Home by the Sea by Natalie Walton lets you imagine, for a little while at least, what it's like living the dream in a beach shack in Byron Bay. The book tours 18 homes in and around the region and the hinterland owned by artists, designers and makers. With photography by Amelia Fullarton, it champions the good life. Hardie Grant, $60            
6. The Layered Interior
Released last year, this is the third volume from award-winning interior designer Greg Natale. Different in format from his earlier books, the eight projects featured are Australian but with a slight Euro-centric focus. The writing is conversational, almost intimate, inviting the reader into the most luxurious spaces beautifully captured by photographer Anson Smart. This coffee table tome is perfect for dreamers and doers alike. Rizzoli, $110 
MOST POPULAR
What this 'median' 7-figure price tag scores across Australia.
The actor's Telluride property is as action-packed as his films.