The designer's Mind: Delving into the Best Interior Design Books
There's no shortage of design inspiration online but nothing beats the joy of spending an afternoon immersing yourself in a good interior design book. Edited, carefully curated and, above all, designed, these titles take you behind the scenes of some of the world's most beautiful interiors in a considered way. Think of it like the difference between listening to a few tunes on Spotify versus releasing a thoughtfully crafted studio album. We've assembled our top six of interior design books on the market right now for your viewing and reading pleasure.
1. Interiors beyond the primary palette
Step inside the world of award-winning interior design duo Juliette Arent and Sarah-Jane Pyke in this, their first compendium of their work. A 'best of' over more than 15 years working together, it's a masterclass in working with colour and pattern as seen through 18 projects from around the country. With a focus on the idea of home as sanctuary, this hefty tome offers insight into the mind of the designer with points on where to find  inspiration, meeting client briefs and the importance of relationships. Thames & Hudson, $120
2
House of Joy
If there was ever a book title for our times, then this is it. With a subtitle of Playful Homes and Cheerful Living, this book champions fun in interior design, with bold and bright homes from around the world to delight and inspire. While there's a good dose of the unexpected, like a disco ball in the garden, there's no mayhem in these spaces. Instead, they're beautifully executed to tempt even the most colour shy. Gestalten, $105  
3. Abigail Ahern Masterclass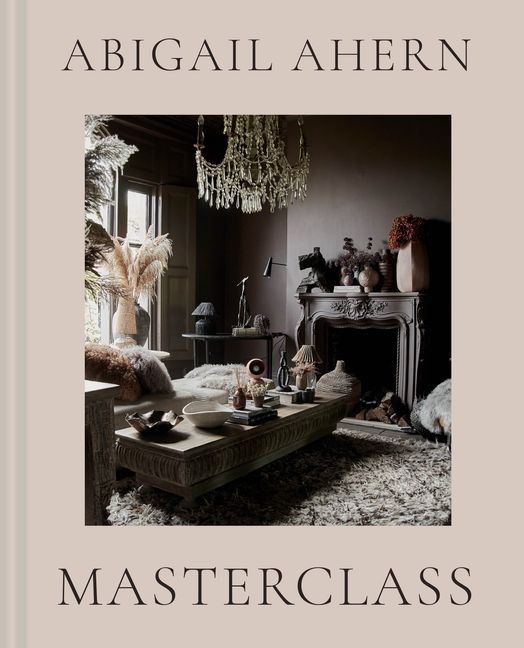 Some design books are beautiful to look at, and that's it. This is not one of those books. A master of colour and pattern, UK designer Ahern offers a practical foundational guide to beautiful interiors, mixing form with function in her latest book, Masterclass. Find the inspiration you need to create a gorgeous home. HarperCollins, $65  
4. Interiors Now!
Looking for a visual crash course in international design trends with longevity? This is the book for you. Featuring homes across the globe, from New York to Auckland via Avignon, the biggest dilemma for readers is settling on a style. Many of the projects are owned by designers and creatives, lending a dynamic edge to this tome, now in its 40th year. Taschen, $50
5. Home by the Sea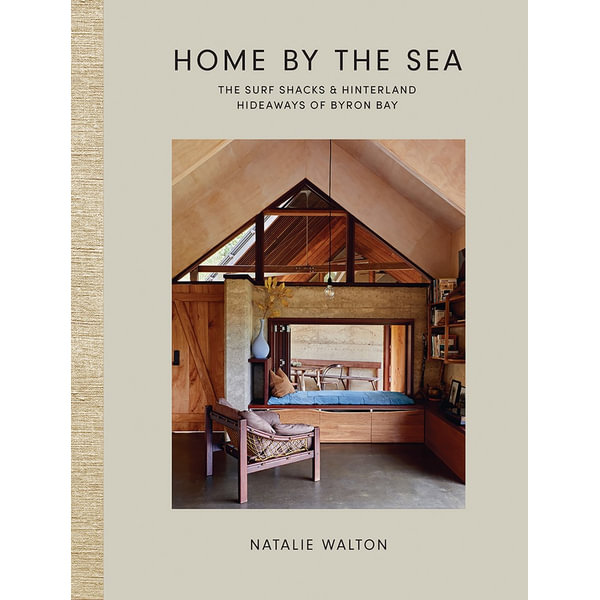 For many Australians, the ocean holds an almost hypnotic appeal. Home by the Sea by Natalie Walton lets you imagine, for a little while at least, what it's like living the dream in a beach shack in Byron Bay. The book tours 18 homes in and around the region and the hinterland owned by artists, designers and makers. With photography by Amelia Fullarton, it champions the good life. Hardie Grant, $60            
6. The Layered Interior
Released last year, this is the third volume from award-winning interior designer Greg Natale. Different in format from his earlier books, the eight projects featured are Australian but with a slight Euro-centric focus. The writing is conversational, almost intimate, inviting the reader into the most luxurious spaces beautifully captured by photographer Anson Smart. This coffee table tome is perfect for dreamers and doers alike. Rizzoli, $110
How can I improve my interior design knowledge?
To be an interior designer, most people have completed a bachelor's degree or advanced diploma. However, anyone can improve their interior design knowledge by listening to or reading about the design process, as well as taking short courses in design from a reputable design school. Look for online tutorials or interior design books that provide step-by-step guides to creating beautiful spaces and follow interior design social media accounts to get you started. If you want to learn more, you can contact industry bodies such as the Design Institute of Australia for next steps.
What should I read for interior design?
While interior design is often considered a visual medium, there is a lot to understand about the way spaces flow and the balance of materials required. If you have a casual interest, look for design books that appeal to your personal style, which will offer tips on using colour, pattern and texture. For further information, opt for books explaining the main principles of interior design which will discuss questions of balance, scale and proportion, as well as form and function.
Can I teach myself interior design?
In an age where information on most topics is widely available online, yes, you can teach yourself the rudimentaries of interior design. However, a reputable course or degree will provide you with set tasks to test your knowledge and skills before going out into real world experiences. There are several options to qualify as an interior designers, including university and TAFE courses, as well as private colleges.
MOST POPULAR
Chris Dixon, a partner who led the charge, says he has a 'very long-term horizon'
Americans now think they need at least $1.25 million for retirement, a 20% increase from a year ago, according to a survey by Northwestern Mutual
RBA Governor explains the rate rises we had to have
Philip Lowe's comments come amid property industry concerns about pressures on mortgage holders and rising rents
Leaders in Australia's property industry are calling on the RBA to hit the pause button on further interest rate rises following yesterday's announcement to raise the cash rate to 4.1 percent.
CEO of the REINSW, Tim McKibbin, said it was time to let the 12 interest rate rises since May last year take effect.
"The REINSW would like to see the RBA hit pause and allow the 12 rate rises to date work their way through the economy. Property prices have rebounded because of supply and demand. I think that will continue with the rate rise," said Mr McKibbin.  
The Real Estate Institute of Australia  today released its Housing Affordability Report for the March 2023 quarter which showed that in NSW, the proportion of family income required to meet the average loan repayments has risen to 55 percent, up from 44.5 percent a year ago.
Chief economist at Ray White, Nerida Conisbee, said while this latest increase would probably not push Australia into a recession, it had major implications for the housing market and the needs of ordinary Australians.
"As more countries head into recession, at this point, it does look like the RBA's "narrow path" will get us through while taming inflation," she said. 
"In the meantime however, it is creating a headache for renters, buyers and new housing supply that is going to take many years to resolve. 
"And every interest rate rise is extending that pain."
In a speech to guests at Morgan Stanley's Australia Summit released today, Governor Philip Lowe addressed the RBA board's 'narrow path' approach, navigating continued economic growth while pushing inflation from its current level of 6.8 percent down to a more acceptable level of 2 to 3 percent.
"It is still possible to navigate this path and our ambition is to do so," Mr Lowe said. "But it is a narrow path and likely to be a bumpy one, with risks on both sides."
However, he said the alternative is persistent high inflation, which would do the national economy more damage in the longer term.
"If inflation stays high for too long, it will become ingrained in people's expectations and high inflation will then be self-perpetuating," he said. "As the historical experiences shows, the inevitable result of this would be even higher interest rates and, at some point, a larger increase in unemployment to get rid of the ingrained inflation. 
"The Board's priority is to do what it can to avoid this."
While acknowledging that another rate rise would adversely affect many households, Mr Lowe said it was unavoidable if inflation was to be tamed.
"It is certainly true that if the Board had not lifted interest rates as it has done, some households would have avoided, for a short period, the financial pressures that come with higher mortgage rates," he said. 
"But this short-term gain would have been at a much higher medium-term cost. If we had not tightened monetary policy, the cost of living would be higher for longer. This would hurt all Australians and the functioning of our economy and would ultimately require even higher interest rates to bring inflation back down. 
"So, as difficult as it is, the rise in interest rates is necessary to bring inflation back to target in a reasonable timeframe."
MOST POPULAR
Chris Dixon, a partner who led the charge, says he has a 'very long-term horizon'
Americans now think they need at least $1.25 million for retirement, a 20% increase from a year ago, according to a survey by Northwestern Mutual