Add Some Dramatic Furniture Into Your Home
New York design studio Apparatus debuts an imaginative collection.
Even as a startup, the Manhattan-based design studio Apparatus cultivated a very specific mood in its Chelsea gallery. Flowers, incense, a meandering circuit of rooms that wove in and out of dimly lit factory spaces, a killer sound system: They cued a certain sensuality and shopping-as–cocktail party atmosphere, stoking a desire for the company's adventurous collections of furniture, lighting and objects.
The enforced solitude of the past 18 months pressed pause on the party—though not on sales, which have boomed. During that time, Apparatus has delved deeper into its creative sourcebook to design its biggest collection to date, nearly a decade after the studio first opened. Gabriel Hendifar, artistic director and co-founder, calls the 40-piece offering Act IV. Launching in October, it lives up to its theatrical billing in ways that past Apparatus collections only hinted at.
Hendifar's visual interests have always been sweeping, from Wiener Werkstätte textiles to Persian marquetry. For Act IV, he drew on the optimism of mid-century modernism and the ethereal, attenuated lines of Near Eastern craft. Among the standout pieces are chairs with skinny upholstered backs; globe lights suspended in suede harnesses, like trapeze artists; and geometric carpets with brass "seams."
Though Hendifar hadn't tried his hand at designing seating or carpets before, he pushed himself to take on both. "Making anything, I think, tells you about making everything else," says the L.A.-born Hendifar, 40, a former fashion designer. "Ultimately it's about, What does this thing make me feel? I mean, both literally, How does it feel? And then, What does it make you feel emotionally? For me, those are the two guiding questions."
A few months ago, Apparatus rented a Brooklyn soundstage and mounted a full-blown performance of Act IV, the collection. Films and images were produced to live online, with costumes courtesy of American couturier Ralph Rucci, a supporting cast of pieces from Naga Antiques and a star turn by model Debra Shaw. Participating in spirit, though not in person, was Apparatus co-founder Jeremy Anderson, who has left the day-to-day business to focus full time on his ceramic practice.
Like the rest of Apparatus's offerings, Act IV is being produced globally and finished in its New York studio, which expanded this past summer to a 45,000-square-foot site in Red Hook, Brooklyn. And in the Chelsea gallery, a refresh is underway—one that might someday soon give Act IV a proper opening night. All Apparatus Act IV items: prices upon request, apparatusstudio.com.
Reprinted by permission of WSJ. Magazine. Copyright 2021 Dow Jones & Company. Inc. All Rights Reserved Worldwide. Original date of publication: September 29, 2021
Copyright 2020, Dow Jones & Company, Inc. All Rights Reserved Worldwide.
LEARN MORE
MOST POPULAR
Chris Dixon, a partner who led the charge, says he has a 'very long-term horizon'
Americans now think they need at least $1.25 million for retirement, a 20% increase from a year ago, according to a survey by Northwestern Mutual
The designer's Mind: Delving into the Best Interior Design Books
There's no shortage of design inspiration online but nothing beats the joy of spending an afternoon immersing yourself in a good interior design book. Edited, carefully curated and, above all, designed, these titles take you behind the scenes of some of the world's most beautiful interiors in a considered way. Think of it like the difference between listening to a few tunes on Spotify versus releasing a thoughtfully crafted studio album. We've assembled our top six of interior design books on the market right now for your viewing and reading pleasure.
1. Interiors beyond the primary palette
Step inside the world of award-winning interior design duo Juliette Arent and Sarah-Jane Pyke in this, their first compendium of their work. A 'best of' over more than 15 years working together, it's a masterclass in working with colour and pattern as seen through 18 projects from around the country. With a focus on the idea of home as sanctuary, this hefty tome offers insight into the mind of the designer with points on where to find  inspiration, meeting client briefs and the importance of relationships. Thames & Hudson, $120
2
House of Joy
If there was ever a book title for our times, then this is it. With a subtitle of Playful Homes and Cheerful Living, this book champions fun in interior design, with bold and bright homes from around the world to delight and inspire. While there's a good dose of the unexpected, like a disco ball in the garden, there's no mayhem in these spaces. Instead, they're beautifully executed to tempt even the most colour shy. Gestalten, $105  
3. Abigail Ahern Masterclass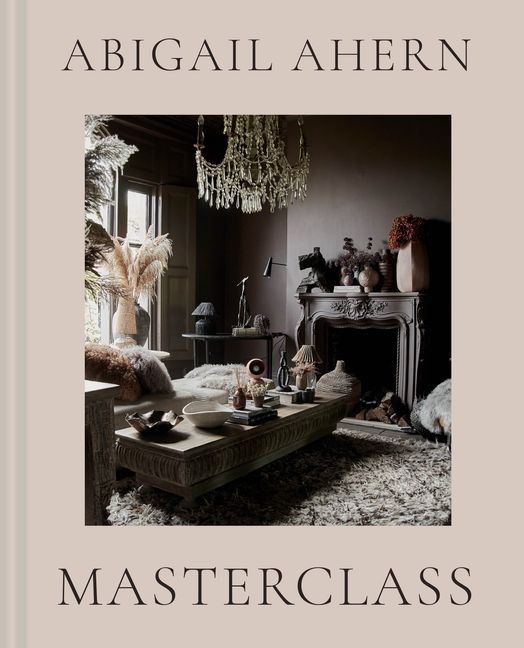 Some design books are beautiful to look at, and that's it. This is not one of those books. A master of colour and pattern, UK designer Ahern offers a practical foundational guide to beautiful interiors, mixing form with function in her latest book, Masterclass. Find the inspiration you need to create a gorgeous home. HarperCollins, $65  
4. Interiors Now!
Looking for a visual crash course in international design trends with longevity? This is the book for you. Featuring homes across the globe, from New York to Auckland via Avignon, the biggest dilemma for readers is settling on a style. Many of the projects are owned by designers and creatives, lending a dynamic edge to this tome, now in its 40th year. Taschen, $50
5. Home by the Sea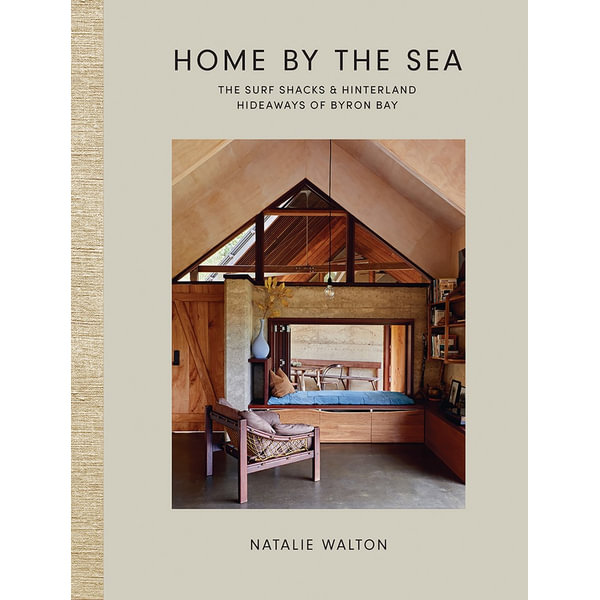 For many Australians, the ocean holds an almost hypnotic appeal. Home by the Sea by Natalie Walton lets you imagine, for a little while at least, what it's like living the dream in a beach shack in Byron Bay. The book tours 18 homes in and around the region and the hinterland owned by artists, designers and makers. With photography by Amelia Fullarton, it champions the good life. Hardie Grant, $60            
6. The Layered Interior
Released last year, this is the third volume from award-winning interior designer Greg Natale. Different in format from his earlier books, the eight projects featured are Australian but with a slight Euro-centric focus. The writing is conversational, almost intimate, inviting the reader into the most luxurious spaces beautifully captured by photographer Anson Smart. This coffee table tome is perfect for dreamers and doers alike. Rizzoli, $110 
MOST POPULAR
Alexandre de Betak and his wife are focusing on their most personal project yet.
The pandemic has given us a year of lousy sleep and insomnia. Here's what to do.