New Home Owners Gain $180,000 In Six Months
Savers in the meantime are losing out.
Homeowners who purchased property six months ago are up to $180,000 better off than if they had invested their savings elsewhere, a new analysis by Canstar reveals.
The research shows that if a Sydneysider bought a house for the median price of 1,112 671 in March with a 20% deposit of 222,534 the value of their property would have risen by 16.3% by last month. In dollar terms that equals a massive $181, 365 by last month.
The same 20% deposit invested in a six-month term deposit at the highest interest rate of the time – 0.99% — would have just earned $2203 in comparison. A stark difference.
Alternatively, if the same amount was investing in the Australian sharemarket, shares would have grown by 10.02%  — a robust difference over the savings account yet nothing when compared to the increases in property investment.
It's not only a Sydney story either. In Melbourne where a homeowner who invested in a house with a 20% deposit of $171,819 based on the median price of $859,097 back in March would have gained a 10% rise of $85,910 by September.
In a term deposit savers would have only earned $1701 and in the sharemarket a comparatively low $17,216.
According to Canstar's finance expert Steve Mickenbecker, it's apples and oranges when comparing the value found in housing and term deposits.
"Housing and term deposits are chalk and cheese when it comes to investing surplus savings. Both can form part of an investment portfolio but they perform different functions," says Mickenbecker.
Yet there are pros and cons to both forms of investment.
"Term deposits are low risk, with a government guarantee for a total up to $250,000 with any one bank, while house prices can fall," he said.
"Housing as an investment lacks the flexibility of cash in the bank. You can't cash in $30,000 of the house to cover living expenses, and the sale of the property can become protracted.'
MOST POPULAR
Chris Dixon, a partner who led the charge, says he has a 'very long-term horizon'
Americans now think they need at least $1.25 million for retirement, a 20% increase from a year ago, according to a survey by Northwestern Mutual
The designer's Mind: Delving into the Best Interior Design Books
There's no shortage of design inspiration online but nothing beats the joy of spending an afternoon immersing yourself in a good interior design book. Edited, carefully curated and, above all, designed, these titles take you behind the scenes of some of the world's most beautiful interiors in a considered way. Think of it like the difference between listening to a few tunes on Spotify versus releasing a thoughtfully crafted studio album. We've assembled our top six of interior design books on the market right now for your viewing and reading pleasure.
1. Interiors beyond the primary palette
Step inside the world of award-winning interior design duo Juliette Arent and Sarah-Jane Pyke in this, their first compendium of their work. A 'best of' over more than 15 years working together, it's a masterclass in working with colour and pattern as seen through 18 projects from around the country. With a focus on the idea of home as sanctuary, this hefty tome offers insight into the mind of the designer with points on where to find  inspiration, meeting client briefs and the importance of relationships. Thames & Hudson, $120
2
House of Joy
If there was ever a book title for our times, then this is it. With a subtitle of Playful Homes and Cheerful Living, this book champions fun in interior design, with bold and bright homes from around the world to delight and inspire. While there's a good dose of the unexpected, like a disco ball in the garden, there's no mayhem in these spaces. Instead, they're beautifully executed to tempt even the most colour shy. Gestalten, $105  
3. Abigail Ahern Masterclass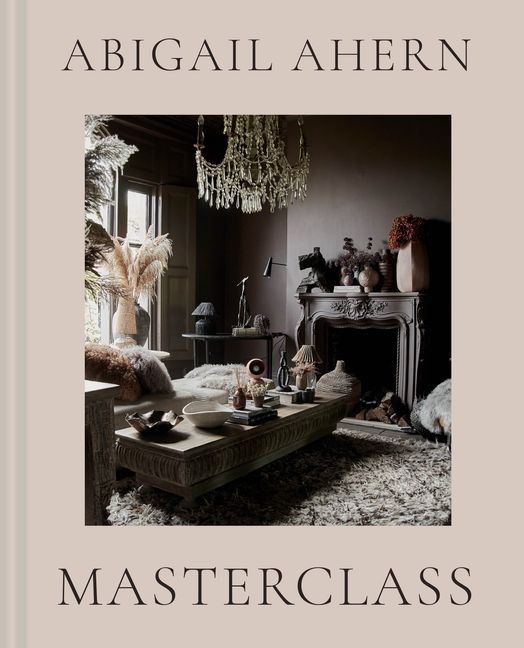 Some design books are beautiful to look at, and that's it. This is not one of those books. A master of colour and pattern, UK designer Ahern offers a practical foundational guide to beautiful interiors, mixing form with function in her latest book, Masterclass. Find the inspiration you need to create a gorgeous home. HarperCollins, $65  
4. Interiors Now!
Looking for a visual crash course in international design trends with longevity? This is the book for you. Featuring homes across the globe, from New York to Auckland via Avignon, the biggest dilemma for readers is settling on a style. Many of the projects are owned by designers and creatives, lending a dynamic edge to this tome, now in its 40th year. Taschen, $50
5. Home by the Sea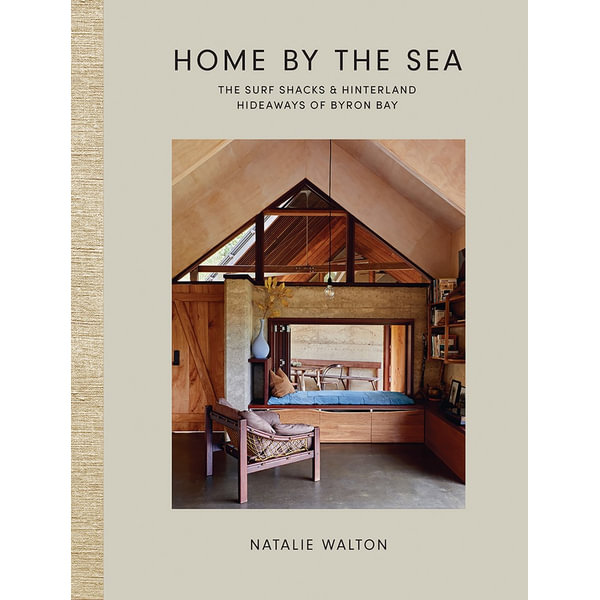 For many Australians, the ocean holds an almost hypnotic appeal. Home by the Sea by Natalie Walton lets you imagine, for a little while at least, what it's like living the dream in a beach shack in Byron Bay. The book tours 18 homes in and around the region and the hinterland owned by artists, designers and makers. With photography by Amelia Fullarton, it champions the good life. Hardie Grant, $60            
6. The Layered Interior
Released last year, this is the third volume from award-winning interior designer Greg Natale. Different in format from his earlier books, the eight projects featured are Australian but with a slight Euro-centric focus. The writing is conversational, almost intimate, inviting the reader into the most luxurious spaces beautifully captured by photographer Anson Smart. This coffee table tome is perfect for dreamers and doers alike. Rizzoli, $110 
MOST POPULAR
What this 'median' 7-figure price tag scores across Australia.
Adidas might sell its struggling Reebok brand, potentially taking advantage of the strength of athletic goods, which have been a bright spot in apparel during the Covid-19 crisis. On Monday, Adidas (ticker: ADDYY) said it was reviewing Reebok's future, which could include a sale. The news comes ahead of the company's five-year blueprint, which it is …
Continue reading "Why Now Might Be A Good Time For Adidas To Sell Its Reebok Brand"