Real Estate Has Gone To The Dogs
Why man's best friend can be an agent's best ally.
Q: Has a dog ever helped you land a listing or make a sale?
Laura Levy
Broker associate, Laura Levy Group, Coldwell Banker in Boulder, Colo.
It was a new listing. The first time I went to visit the house, I walked into the family room and there is this white dog laying on this great red couch, holding court and looking very regal. I just cracked up. His name was Yeti. He was some sort of doodle—I don't know which kind, maybe a goldendoodle. Here in Colorado—this is dog country—dogs are members of the family.
When I was talking to my videographer, Ryan, about filming the house, I said, "Yeti needs to be in this; this has to be from Yeti's perspective. Just follow the dog around." It was hilarious. Yeti knew exactly what to do. Ryan said, "I followed the dog and I got great stuff."
At the end of the video, Yeti is kind of over showing the house and he wants a walk. This house happened to be across the street from a fabulous dog park. You see his mom—the homeowner—walking him to the dog park, and then you see him running around in the sunshine, all happy. We used a drone.
People loved it. The video got about 16,000 or 17,000 views on my Facebook page alone. The house sold for full price and it sold fairly quickly. When the people who bought the house moved in, the neighbors asked if they were the ones who had purchased Yeti's house.
Yeti didn't come with the house. He has been a bit high maintenance since then.
Dina Goldentayer
Executive director of sales, Douglas Elliman Real Estate in Miami Beach, Fla.
People love their dogs, their fur babies. I had a client who brought his dog on every showing. They'd see how the dog reacted to the energy of the space when he was placed on the floor. It was a little dog, a chihuahua.
I showed them 25 or 30 homes. The dog eliminated a lot of properties. He didn't like beachfront. He didn't react well to sand.
When they put him down on the ground, he'd come undone—a full-on meltdown. That basically shifted their search. Miami is lucky to have two waterfronts, the ocean and the bay, so we shifted the search to the bay. We found a modern waterfront house. There were no objections. I think the dog really unwound. He was relaxed, looking over at the water. They bought the house for $6 million. The dog loves the sunsets there.
Minette Schwartz
Real-estate agent, Compass in Miami Beach, Fla.
The house was in Sunset Island. It's a very nice neighborhood—the most sought-after in Miami Beach. We went to the listing presentation and there were four or five brokers there competing for the listing. One of my team members was with me, and she took a liking to the owner's dog—an Australian labradoodle. The dog was part of this listing presentation. We were sitting around the dining-room table and the dog was running around, a huge, huge dog, very fluffy.
The owner starts narrowing it down, and we came back for a second meeting. We didn't talk about the house, we talked about the dog. My team member was super-into this dog. It was, "I love the coat of this dog; I love the size and friendliness," and, "Can I get the breeder's name?" The color of the dog's mane was the same color as her hair.
My team member gets the breeder's name, we get the listing. Then she flies to Illinois to buy the brother of this dog—a different litter but the same mother.
The first few months of owning the dog, she was saying, "What did I do? I was trying to get the listing and make conversation!" But she was so taken with this dog. They're pleasant, very loving and caring.
We didn't sell the house. The owners changed their minds and decided not to sell. At least my teammate got a dog out of it.
Copyright 2020, Dow Jones & Company, Inc. All Rights Reserved Worldwide.
LEARN MORE
MOST POPULAR
Chris Dixon, a partner who led the charge, says he has a 'very long-term horizon'
Americans now think they need at least $1.25 million for retirement, a 20% increase from a year ago, according to a survey by Northwestern Mutual
The designer's Mind: Delving into the Best Interior Design Books
There's no shortage of design inspiration online but nothing beats the joy of spending an afternoon immersing yourself in a good interior design book. Edited, carefully curated and, above all, designed, these titles take you behind the scenes of some of the world's most beautiful interiors in a considered way. Think of it like the difference between listening to a few tunes on Spotify versus releasing a thoughtfully crafted studio album. We've assembled our top six of interior design books on the market right now for your viewing and reading pleasure.
1. Interiors beyond the primary palette
Step inside the world of award-winning interior design duo Juliette Arent and Sarah-Jane Pyke in this, their first compendium of their work. A 'best of' over more than 15 years working together, it's a masterclass in working with colour and pattern as seen through 18 projects from around the country. With a focus on the idea of home as sanctuary, this hefty tome offers insight into the mind of the designer with points on where to find  inspiration, meeting client briefs and the importance of relationships. Thames & Hudson, $120
2
House of Joy
If there was ever a book title for our times, then this is it. With a subtitle of Playful Homes and Cheerful Living, this book champions fun in interior design, with bold and bright homes from around the world to delight and inspire. While there's a good dose of the unexpected, like a disco ball in the garden, there's no mayhem in these spaces. Instead, they're beautifully executed to tempt even the most colour shy. Gestalten, $105  
3. Abigail Ahern Masterclass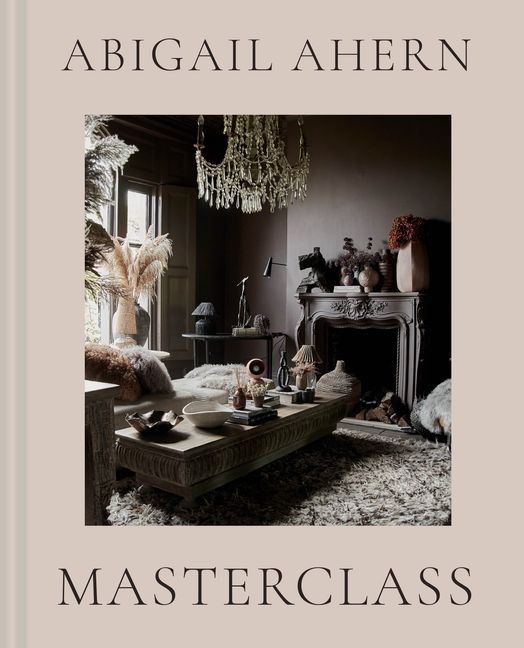 Some design books are beautiful to look at, and that's it. This is not one of those books. A master of colour and pattern, UK designer Ahern offers a practical foundational guide to beautiful interiors, mixing form with function in her latest book, Masterclass. Find the inspiration you need to create a gorgeous home. HarperCollins, $65  
4. Interiors Now!
Looking for a visual crash course in international design trends with longevity? This is the book for you. Featuring homes across the globe, from New York to Auckland via Avignon, the biggest dilemma for readers is settling on a style. Many of the projects are owned by designers and creatives, lending a dynamic edge to this tome, now in its 40th year. Taschen, $50
5. Home by the Sea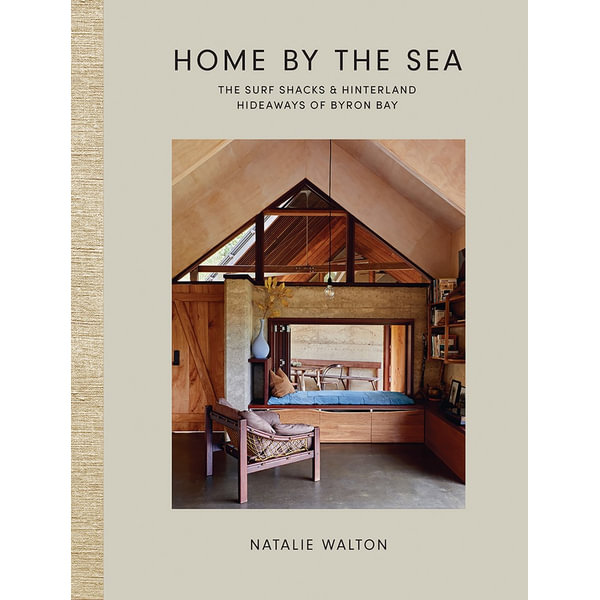 For many Australians, the ocean holds an almost hypnotic appeal. Home by the Sea by Natalie Walton lets you imagine, for a little while at least, what it's like living the dream in a beach shack in Byron Bay. The book tours 18 homes in and around the region and the hinterland owned by artists, designers and makers. With photography by Amelia Fullarton, it champions the good life. Hardie Grant, $60            
6. The Layered Interior
Released last year, this is the third volume from award-winning interior designer Greg Natale. Different in format from his earlier books, the eight projects featured are Australian but with a slight Euro-centric focus. The writing is conversational, almost intimate, inviting the reader into the most luxurious spaces beautifully captured by photographer Anson Smart. This coffee table tome is perfect for dreamers and doers alike. Rizzoli, $110 
MOST POPULAR
Predicted increases in value signals strength in local property market.
Sales volumes and median prices on the rise in the N.T