Chinese Property Slump Extends Into September
Debt-saddled developers in China cut spending and demand from home buyers slowed.
China's giant housing market slowed substantially in September, official data showed, as the country's debt-saddled developers cut spending and demand from home buyers waned.
Monday's data builds on recent reports from individual real-estate companies showing punishing drops in sales. It also underscores how property-market weakness, already evident in lackluster August figures, hasn't abated as the industry enters what is traditionally a much stronger period for home sales.
Investments made by property developers fell 3.5% in September compared with last year, according to data released by China's National Bureau of Statistics on Monday. It was the first time property investment had fallen year-over-year after growing quickly since the beginning of the coronavirus pandemic.
Home sales by value fell 16.9% in September from a year earlier, while the floor area of new construction projects that were started in the month fell 13.5%. Both measures had already dropped sharply year-over-year in August, falling 19.7% and 17%, respectively.
The data paint a bleak picture for China's property market and the many developers that had banked on strong housing sales to help pay off large amounts of borrowings. Global investors have turned bearish on the prospects of Chinese real-estate developers, sending their dollar bond prices to deeply distressed levels. The yield on an ICE BofA index of high-yield bonds from Chinese companies climbed above 23% last week, its highest in more than a decade.
"It's become a lot harder for developers to access financing…at affordable rates, so that's probably going to result in a further pullback in housing starts going forward," said Julian Evans-Pritchard, senior China economist at Capital Economics. "I think policy makers are willing to take measures to support housing demand but they're less willing to take measures to support developer-borrowing."
A string of property developers—starting with industry giant China Evergrande Group—have missed payments on their dollar bonds over the past month, and defaults are rising.
Late last week, a smaller developer, China Properties Group Ltd., said it had defaulted on $226 million in three-year notes that matured on Oct. 15. A few days earlier, Sinic Holdings, another Hong Kong-listed Chinese developer, warned it was likely to default on bonds that mature on Oct. 18, after earlier falling behind on some other obligations.
Overall, data showed Monday that China's economy grew 4.9% in the third quarter from a year earlier, slowing sharply from the previous quarter's 7.9% growth rate, as power shortages and supply-chain problems added to the impact from Beijing's efforts to rein in the real estate and technology sectors.
"Today's set of data reconfirmed our view that the property slowdown is one of the main drivers of the current China economic slowdown, on the back of financial tightening and property tightening," said Mo Ji, chief China economist at Fidelity International.
"Chinese policy makers are striking a delicate balance between growth goals and reform goals," she said, describing the country's housing costs as the government's biggest challenge, next to those of education and healthcare, in its drive to reduce income inequality.
Reprinted by permission of The Wall Street Journal, Copyright 2021 Dow Jones & Company. Inc. All Rights Reserved Worldwide. Original date of publication: October 18, 2021
Copyright 2020, Dow Jones & Company, Inc. All Rights Reserved Worldwide.
LEARN MORE
MOST POPULAR
Chris Dixon, a partner who led the charge, says he has a 'very long-term horizon'
Americans now think they need at least $1.25 million for retirement, a 20% increase from a year ago, according to a survey by Northwestern Mutual
The designer's Mind: Delving into the Best Interior Design Books
There's no shortage of design inspiration online but nothing beats the joy of spending an afternoon immersing yourself in a good interior design book. Edited, carefully curated and, above all, designed, these titles take you behind the scenes of some of the world's most beautiful interiors in a considered way. Think of it like the difference between listening to a few tunes on Spotify versus releasing a thoughtfully crafted studio album. We've assembled our top six of interior design books on the market right now for your viewing and reading pleasure.
1. Interiors beyond the primary palette
Step inside the world of award-winning interior design duo Juliette Arent and Sarah-Jane Pyke in this, their first compendium of their work. A 'best of' over more than 15 years working together, it's a masterclass in working with colour and pattern as seen through 18 projects from around the country. With a focus on the idea of home as sanctuary, this hefty tome offers insight into the mind of the designer with points on where to find  inspiration, meeting client briefs and the importance of relationships. Thames & Hudson, $120
2
House of Joy
If there was ever a book title for our times, then this is it. With a subtitle of Playful Homes and Cheerful Living, this book champions fun in interior design, with bold and bright homes from around the world to delight and inspire. While there's a good dose of the unexpected, like a disco ball in the garden, there's no mayhem in these spaces. Instead, they're beautifully executed to tempt even the most colour shy. Gestalten, $105  
3. Abigail Ahern Masterclass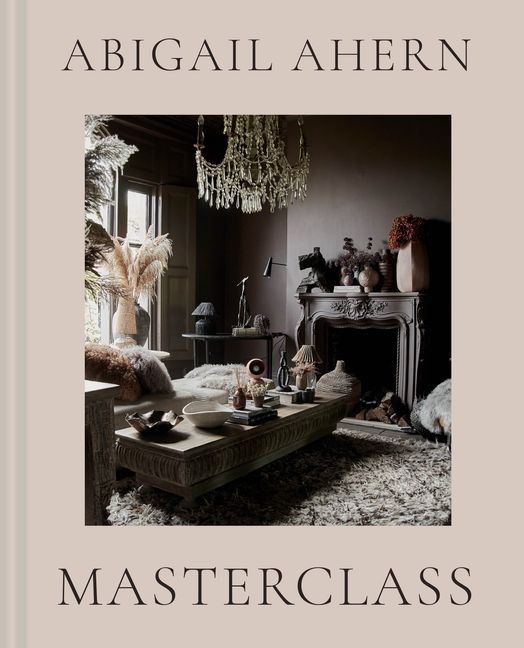 Some design books are beautiful to look at, and that's it. This is not one of those books. A master of colour and pattern, UK designer Ahern offers a practical foundational guide to beautiful interiors, mixing form with function in her latest book, Masterclass. Find the inspiration you need to create a gorgeous home. HarperCollins, $65  
4. Interiors Now!
Looking for a visual crash course in international design trends with longevity? This is the book for you. Featuring homes across the globe, from New York to Auckland via Avignon, the biggest dilemma for readers is settling on a style. Many of the projects are owned by designers and creatives, lending a dynamic edge to this tome, now in its 40th year. Taschen, $50
5. Home by the Sea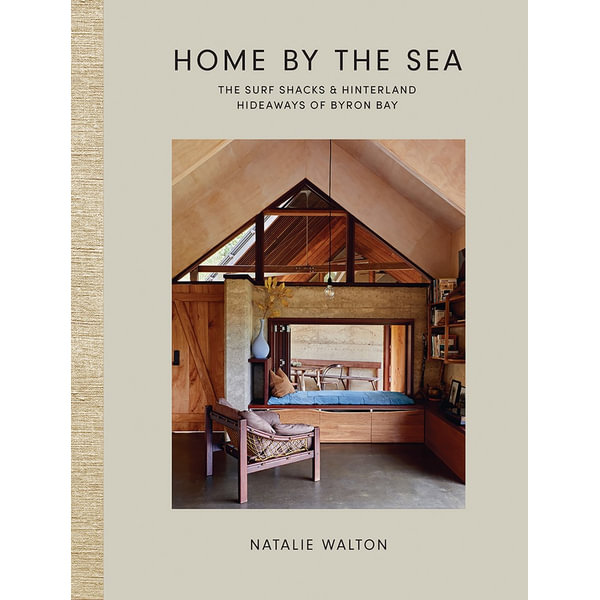 For many Australians, the ocean holds an almost hypnotic appeal. Home by the Sea by Natalie Walton lets you imagine, for a little while at least, what it's like living the dream in a beach shack in Byron Bay. The book tours 18 homes in and around the region and the hinterland owned by artists, designers and makers. With photography by Amelia Fullarton, it champions the good life. Hardie Grant, $60            
6. The Layered Interior
Released last year, this is the third volume from award-winning interior designer Greg Natale. Different in format from his earlier books, the eight projects featured are Australian but with a slight Euro-centric focus. The writing is conversational, almost intimate, inviting the reader into the most luxurious spaces beautifully captured by photographer Anson Smart. This coffee table tome is perfect for dreamers and doers alike. Rizzoli, $110 
MOST POPULAR
Inside the Queensland capital's most elevated residences.
Sydney's prestige market is looking up, here's three of the best on the market right now.