Five Rural Estates To Own
Escape the rat race with one of these sprawling country retreats.
The well-documented escape to the country continues unabated – metro dwellers looking for something more given ascendant city prices and COVID's forced rethink on space and the traditional working week.
Here, we cut through the dross to deliver five standout escapes from across the country.
Olio Milo Estate, Pokolbin, NSW
Elsewhere, the southern European styled six-bedroom main residence is accompanied by magnificent grounds, while a two-bedroom guest house, managers cottage and olive processing plant round out what is an exceptional and unique offering.
POA; Cullenroyle.com.au
5 Blake Court, Mount Samson, QLD
Situated in a breathtaking location — with views of the hills and beyond — this impeccable residence is a combination of Hamptons and contemporary Queenslander, with soaring ceilings and beautiful timber adornments.
Beyond the two-hectares of land and jaw-dropping pool, the five-bedroom, four-bathroom, four-car garage pile offers impeccable 'granny flat', cinema room, Smeg, Miele and Liebherr appliances and a raft of smart home gadgetry.
534 Donaldson Road, Ancona, VIC
'Hayfield Rise' is an incredible take on high-country architectural modernity, situated in Victoria's impressive Ancona Valley.
Sat on 20 hectares, the home's s four pavilions, five bedrooms and four bathrooms offer space, light and designer flourishes at all turns.
The home – which also wraps around a central pool – is characterised by the use of recycled timbers, concrete, stone and galvanised iron, touching on the past and also developing a unique, modern narrative.
The gardens, by acclaimed landscape designer Paul Bangay, surround the house and include fruit tree orchard, rose garden, perennial garden beds and more.
POA; Mcgrath.com.au
3383 Chittering Road, Chittering, WA
This is a majestic and modern 1000sqm home perched on a rise that allows stunning views across the Brockman River Valley.
The single-level house – which rests on 61-hectares – boasts five-bedrooms, three-bathrooms and room for 14 cars. Yes, 14. Floor to ceiling windows dominate, so too the use of cedar and Toodyay stone.
Wrapped around a luxury 25-metre pool, it's outside you'll also find an LED floodlit tennis/basketball/netball court, with an all-weather surface and fully enclosed cricket pitch as well as large, undercover playground area.
Located in the hills outside Perth — meaning trips to the 'big smoke' remain an option whenever needed.
$4,750,000; ljhooker.com.au
71 Sand Road, Jupiter Creek, SA
A heady combination of privacy, luxury and functionality, 'Bandarrah' provides the best in country living.
The expansive 574sqm residence offers six living spaces, five-bedrooms and three-bathrooms and is set across 21.85-hectares. There's also designer pool and impressive entertainer's pool house.
Set up for horses with 16 paddocks and four holding yards, the shedding complex will prove attractive to any serious car collector or those seeking a solid workshop.
While you won't want to leave – Adelaide remains an easy 35-minute meander.
MOST POPULAR
Chris Dixon, a partner who led the charge, says he has a 'very long-term horizon'
Americans now think they need at least $1.25 million for retirement, a 20% increase from a year ago, according to a survey by Northwestern Mutual
The designer's Mind: Delving into the Best Interior Design Books
There's no shortage of design inspiration online but nothing beats the joy of spending an afternoon immersing yourself in a good interior design book. Edited, carefully curated and, above all, designed, these titles take you behind the scenes of some of the world's most beautiful interiors in a considered way. Think of it like the difference between listening to a few tunes on Spotify versus releasing a thoughtfully crafted studio album. We've assembled our top six of interior design books on the market right now for your viewing and reading pleasure.
1. Interiors beyond the primary palette
Step inside the world of award-winning interior design duo Juliette Arent and Sarah-Jane Pyke in this, their first compendium of their work. A 'best of' over more than 15 years working together, it's a masterclass in working with colour and pattern as seen through 18 projects from around the country. With a focus on the idea of home as sanctuary, this hefty tome offers insight into the mind of the designer with points on where to find  inspiration, meeting client briefs and the importance of relationships. Thames & Hudson, $120
2
House of Joy
If there was ever a book title for our times, then this is it. With a subtitle of Playful Homes and Cheerful Living, this book champions fun in interior design, with bold and bright homes from around the world to delight and inspire. While there's a good dose of the unexpected, like a disco ball in the garden, there's no mayhem in these spaces. Instead, they're beautifully executed to tempt even the most colour shy. Gestalten, $105  
3. Abigail Ahern Masterclass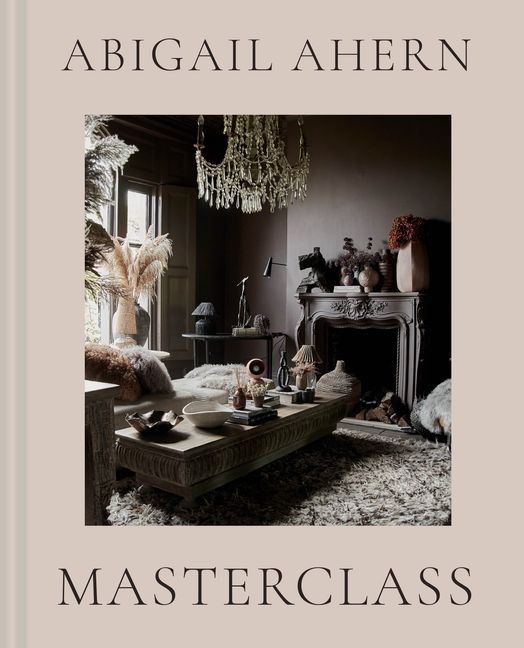 Some design books are beautiful to look at, and that's it. This is not one of those books. A master of colour and pattern, UK designer Ahern offers a practical foundational guide to beautiful interiors, mixing form with function in her latest book, Masterclass. Find the inspiration you need to create a gorgeous home. HarperCollins, $65  
4. Interiors Now!
Looking for a visual crash course in international design trends with longevity? This is the book for you. Featuring homes across the globe, from New York to Auckland via Avignon, the biggest dilemma for readers is settling on a style. Many of the projects are owned by designers and creatives, lending a dynamic edge to this tome, now in its 40th year. Taschen, $50
5. Home by the Sea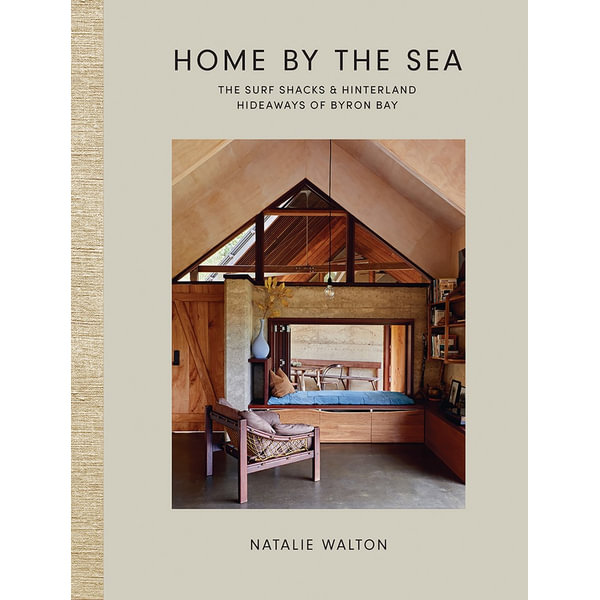 For many Australians, the ocean holds an almost hypnotic appeal. Home by the Sea by Natalie Walton lets you imagine, for a little while at least, what it's like living the dream in a beach shack in Byron Bay. The book tours 18 homes in and around the region and the hinterland owned by artists, designers and makers. With photography by Amelia Fullarton, it champions the good life. Hardie Grant, $60            
6. The Layered Interior
Released last year, this is the third volume from award-winning interior designer Greg Natale. Different in format from his earlier books, the eight projects featured are Australian but with a slight Euro-centric focus. The writing is conversational, almost intimate, inviting the reader into the most luxurious spaces beautifully captured by photographer Anson Smart. This coffee table tome is perfect for dreamers and doers alike. Rizzoli, $110 
MOST POPULAR
Bitcoin soared to an all-time high on Monday, hitting US$19,850 in the morning before again slipping below US$19,500 by the afternoon. It has nearly doubled in just the past two months. The cryptocurrency has been boosted by a flurry of endorsements from traditional investors, favourable government policies, and expanded access on investment apps, as Barron's noted this …
Continue reading "Bitcoin Hits High of $19,850 As Doubters Become Believers"
Chris Dixon, a partner who led the charge, says he has a 'very long-term horizon'