How This London Family Refreshed A Community Home
The Walter Segal project has been renovated for modern living.
The unusual family home of Céline Dalcher Wilkhu and her husband, Taran Wilkhu, clings close to the summit of a steep hill in southeast London, offering panoramic views across the city from their open-plan living room.
The timber-framed, cabin-style property, influenced by traditional Japanese architecture and recently upgraded to meet the needs of a 21st-century family, is a curiosity among the Honor Oak neighbourhood's mostly Victorian and Edwardian homes. It is also part of the legacy of an idealistic, postwar experiment in empowerment through house building.
It was built in the early 1970s by an intrepid group of amateur self-builders guided by the German-born modernist architect Walter Segal, who moved to London in 1936. His idea was that people in need of homes could be encouraged to build their own small developments on spare public land, according to the Walter Segal Self Build Trust, which was set up to chronicle his work.
The lightweight houses could be built with basic materials and were raised on small stilts to minimize groundwork and allow them to be constructed on steep slopes. "The idea was to empower people who were not builders to build their own houses through a community," said Mrs. Dalcher Wilkhu, an exhibition designer at the Royal Museum Greenwich.
In the late 1970s, the London borough of Lewisham decided to put Mr. Segal's ideas into practice. It placed an advertisement in a local magazine for people in "housing need" who would be interested in building their own homes on public land. Work began on the first of four sites in 1979.
Mr. Wilkhu and Mrs. Dalcher Wilkhu, both 43, had become fans of Mr. Segal's work after visiting one of his Lewisham projects during London Open House Weekend, an annual event during which architecturally interesting buildings are opened to the public. "We walked in and just said 'wow,' " recalled Mr. Wilkhu, a photographer. "We loved the architecture, we loved the light, and we loved the sense of community. We immediately said we would love to live in one of these houses." (Mr. Wilkhu later collaborated as photographer on a book about Mr. Segal's self-build homes, "Walters Way & Segal Close," in 2017.)
In 2011, a house designed by Mr. Segal in Honor Oak came up for sale. The couple, who have two sons, Sohan, now 10, and Nayan, now 7, paid about $538,000 for the 1,076-square-foot house with four bedrooms and two bathrooms. They bought the house with knowledge of its shortcomings. One of its bedrooms was tiny while the second bathroom was "literally just a cupboard with a shower in it," said Mrs. Dalcher Wilkhu. "It always felt a bit cramped. We always knew we would want more space—but not necessarily more rooms."
In 2018, they enlisted the help of architect Elizabeth Fraher, director of Fraher & Findlay. She designed a two-story, 431-square-foot addition. This gave them a large open-plan kitchen, living and dining room on the first floor.
The boys, who had small separate bedrooms at the front of the house, asked that the wall between them be removed so they could share a single larger room. The tiny shower room was enlarged. The new basement level, accessed by a flight of pine-plywood-clad stairs, contains an office that leads out to the backyard, and a room used for yoga and music.
THE BUDGET
Groundwork and foundations: approx. $28,078
Windows: approx. $18,790
Roof: approx. $11,228
Addition and internal decoration: approx. $149,600
Professional fees: $22,470
Total: About $230,000
Work began in February 2019 and was done just before Britain entered its first national lockdown in March 2020. Mrs. Dalcher Wilkhu acted as project manager. The project cost around $170,000. "Luckily for us nothing really went horribly wrong," she said. Like Mr. Segal before them, they stuck to simple, inexpensive materials to keep costs in line.
The exterior of the addition is clad in corrugated iron, while its interior has been lined with pine plywood that has been lightly whitewashed. The original dark timber parquet flooring in the living room was replaced with more contemporary pine floorboards. The kitchen cupboards are also made from pine plywood, although they did add a dash of luxury with a terrazzo marble work top.
Mr. Segal died in 1985 and he did not witness the gentrification of Honor Oak, where prices have risen from an average of around $539,000 in 2011, when the couple moved in, to $1,281,000 at the start of this year, according to property portal Rightmove. The most expensive sale on their street was in 2019, said Mr. Wilkhu, and the house fetched around $1.1 million.
Mr. Wilkhu estimates their home is probably now worth about $1.87 million, although they have no plans to sell. "As well as the house itself, what we have here is a real sense of community," he said. "We know all the neighbours, we have a WhatsApp group, and it just feels like a very friendly, safe way to live in a city."
Reprinted by permission of The Wall Street Journal, Copyright 2021 Dow Jones & Company. Inc. All Rights Reserved Worldwide. Original date of publication: September 8, 2021.
*All imagery by Taran Wilkhu.
Copyright 2020, Dow Jones & Company, Inc. All Rights Reserved Worldwide.
LEARN MORE
MOST POPULAR
Chris Dixon, a partner who led the charge, says he has a 'very long-term horizon'
Americans now think they need at least $1.25 million for retirement, a 20% increase from a year ago, according to a survey by Northwestern Mutual
The designer's Mind: Delving into the Best Interior Design Books
There's no shortage of design inspiration online but nothing beats the joy of spending an afternoon immersing yourself in a good interior design book. Edited, carefully curated and, above all, designed, these titles take you behind the scenes of some of the world's most beautiful interiors in a considered way. Think of it like the difference between listening to a few tunes on Spotify versus releasing a thoughtfully crafted studio album. We've assembled our top six of interior design books on the market right now for your viewing and reading pleasure.
1. Interiors beyond the primary palette
Step inside the world of award-winning interior design duo Juliette Arent and Sarah-Jane Pyke in this, their first compendium of their work. A 'best of' over more than 15 years working together, it's a masterclass in working with colour and pattern as seen through 18 projects from around the country. With a focus on the idea of home as sanctuary, this hefty tome offers insight into the mind of the designer with points on where to find  inspiration, meeting client briefs and the importance of relationships. Thames & Hudson, $120
2
House of Joy
If there was ever a book title for our times, then this is it. With a subtitle of Playful Homes and Cheerful Living, this book champions fun in interior design, with bold and bright homes from around the world to delight and inspire. While there's a good dose of the unexpected, like a disco ball in the garden, there's no mayhem in these spaces. Instead, they're beautifully executed to tempt even the most colour shy. Gestalten, $105  
3. Abigail Ahern Masterclass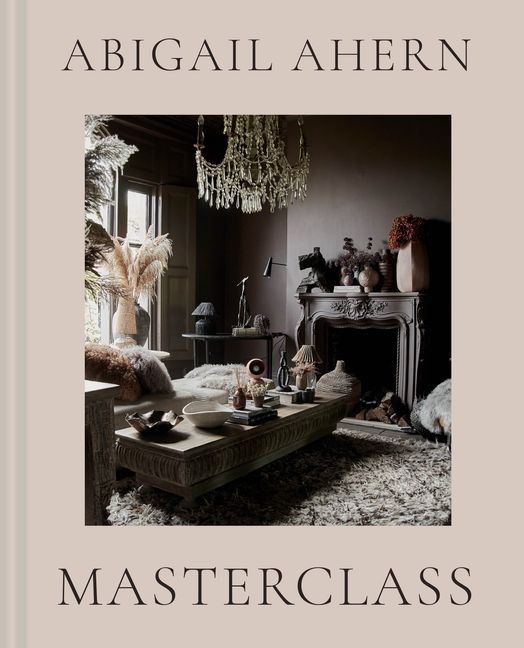 Some design books are beautiful to look at, and that's it. This is not one of those books. A master of colour and pattern, UK designer Ahern offers a practical foundational guide to beautiful interiors, mixing form with function in her latest book, Masterclass. Find the inspiration you need to create a gorgeous home. HarperCollins, $65  
4. Interiors Now!
Looking for a visual crash course in international design trends with longevity? This is the book for you. Featuring homes across the globe, from New York to Auckland via Avignon, the biggest dilemma for readers is settling on a style. Many of the projects are owned by designers and creatives, lending a dynamic edge to this tome, now in its 40th year. Taschen, $50
5. Home by the Sea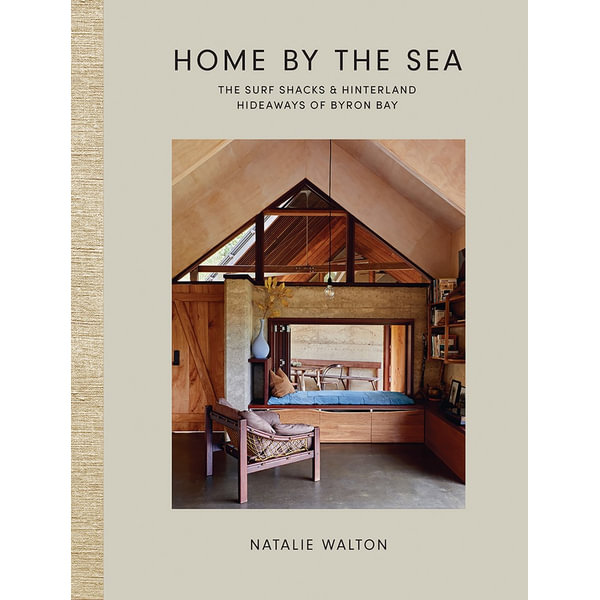 For many Australians, the ocean holds an almost hypnotic appeal. Home by the Sea by Natalie Walton lets you imagine, for a little while at least, what it's like living the dream in a beach shack in Byron Bay. The book tours 18 homes in and around the region and the hinterland owned by artists, designers and makers. With photography by Amelia Fullarton, it champions the good life. Hardie Grant, $60            
6. The Layered Interior
Released last year, this is the third volume from award-winning interior designer Greg Natale. Different in format from his earlier books, the eight projects featured are Australian but with a slight Euro-centric focus. The writing is conversational, almost intimate, inviting the reader into the most luxurious spaces beautifully captured by photographer Anson Smart. This coffee table tome is perfect for dreamers and doers alike. Rizzoli, $110 
MOST POPULAR
Sydney's prestige market is looking up, here's three of the best on the market right now.
Commercial property sentiment has improved for a consecutive quarter.