The Most Expensive U.S. Listing Is a $340 Million Work in Progress
Developer Mohamed Hadid is behind the under-construction megamansion.
A house vying to become the most expensive in the U.S. doesn't even exist yet.
With an enormous $347 million asking price, an extravagant and under-construction megamansion in Los Angeles is now the most expensive home on the U.S. market.
Listed Thursday, the 7245sqm property's nine-figure price tag surpasses that of anything else being marketed for sale on public listing portals across the country, according to records with online property database Zillow.
It dwarfs the asking price of the second most expensive property on the public market, a Manhattan penthouse asking approx. $234 million, records show. And if it sells for that price it'll beat the record-setting sale of the $238 million Manhattan apartment bought by billionaire hedge-fund manager Ken Griffin in 2019.
The owner of the mammoth Beverly Hills trophy home is a limited liability company managed by real estate developer Mohamed Hadid, per company filings, and the multi-level home on close to 37 acres is the largest property ever permitted in the city, according to the listing with Rodrigo Iglesias and Helena Deeds of Hilton & Hyland.
"Nothing compares," touts the listing, adding that it's "the finest compound ever to be completed."
Positioned on the winding streets that overlook the city and close to Franklin Canyon Park, the mansion is to be equipped with a total of 19 bedrooms and 28.5 bathrooms, the Beverly Hills compound will have an impressive catalog of high-end amenities spread over its main house and guest house.
They'll include a bowling lane, a bar, a massage room, a wine tasting room, a cigar lounge, a wine cellar, a 36-person theatre, a Turkish bath, a pool and a pool bar, and a five-car garage with two vehicle turntables.
Construction is expected to be complete in less than 24 months, according to Forbes, which first reported the listing.
Potential buyers have the option of purchasing the home upon completion for the full $347 million, or the unfinished property can be bought when only the foundation is completed for $92 million, according to the listing.
It's not clear how much Mr. Hadid, 72, paid to acquire the plot the home will sit on. The developer, father of supermodels Gigi and Bella Hadid, last month appeared in court over his controversial construction of a mansion in Bel Air. He could not be reached for comment.
The surge at that very top end is being propelled largely by increased wealth, a renewed focus on and appreciation of what home is and a lack of other spending options over the past year, according to experts.
In the four months to the end of April, the $50 million-plus market was well ahead of previous years. Sellers across the country had already listed 30 ultra high-end homes at that price level and seriously deep-pocketed buyers had purchased eight, Mansion Global previously reported.
Reprinted by permission of Mansion Global. Copyright 2021 Dow Jones & Company. Inc. All Rights Reserved Worldwide. Original date of publication: August 20, 2021
Copyright 2020, Dow Jones & Company, Inc. All Rights Reserved Worldwide.
LEARN MORE
MOST POPULAR
Chris Dixon, a partner who led the charge, says he has a 'very long-term horizon'
Americans now think they need at least $1.25 million for retirement, a 20% increase from a year ago, according to a survey by Northwestern Mutual
The designer's Mind: Delving into the Best Interior Design Books
There's no shortage of design inspiration online but nothing beats the joy of spending an afternoon immersing yourself in a good interior design book. Edited, carefully curated and, above all, designed, these titles take you behind the scenes of some of the world's most beautiful interiors in a considered way. Think of it like the difference between listening to a few tunes on Spotify versus releasing a thoughtfully crafted studio album. We've assembled our top six of interior design books on the market right now for your viewing and reading pleasure.
1. Interiors beyond the primary palette
Step inside the world of award-winning interior design duo Juliette Arent and Sarah-Jane Pyke in this, their first compendium of their work. A 'best of' over more than 15 years working together, it's a masterclass in working with colour and pattern as seen through 18 projects from around the country. With a focus on the idea of home as sanctuary, this hefty tome offers insight into the mind of the designer with points on where to find  inspiration, meeting client briefs and the importance of relationships. Thames & Hudson, $120
2
House of Joy
If there was ever a book title for our times, then this is it. With a subtitle of Playful Homes and Cheerful Living, this book champions fun in interior design, with bold and bright homes from around the world to delight and inspire. While there's a good dose of the unexpected, like a disco ball in the garden, there's no mayhem in these spaces. Instead, they're beautifully executed to tempt even the most colour shy. Gestalten, $105  
3. Abigail Ahern Masterclass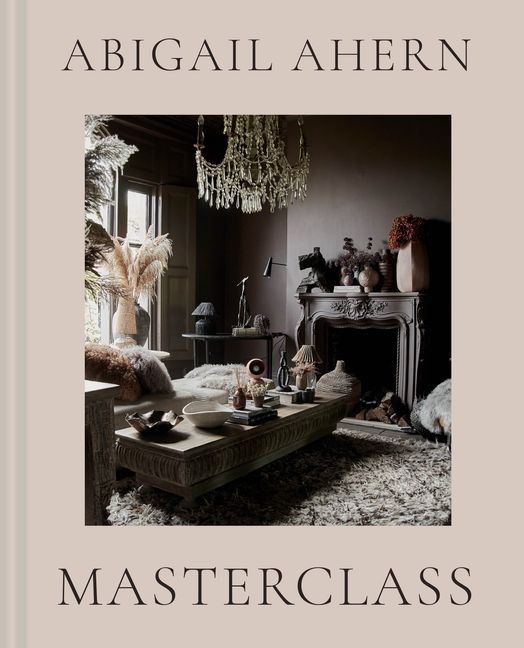 Some design books are beautiful to look at, and that's it. This is not one of those books. A master of colour and pattern, UK designer Ahern offers a practical foundational guide to beautiful interiors, mixing form with function in her latest book, Masterclass. Find the inspiration you need to create a gorgeous home. HarperCollins, $65  
4. Interiors Now!
Looking for a visual crash course in international design trends with longevity? This is the book for you. Featuring homes across the globe, from New York to Auckland via Avignon, the biggest dilemma for readers is settling on a style. Many of the projects are owned by designers and creatives, lending a dynamic edge to this tome, now in its 40th year. Taschen, $50
5. Home by the Sea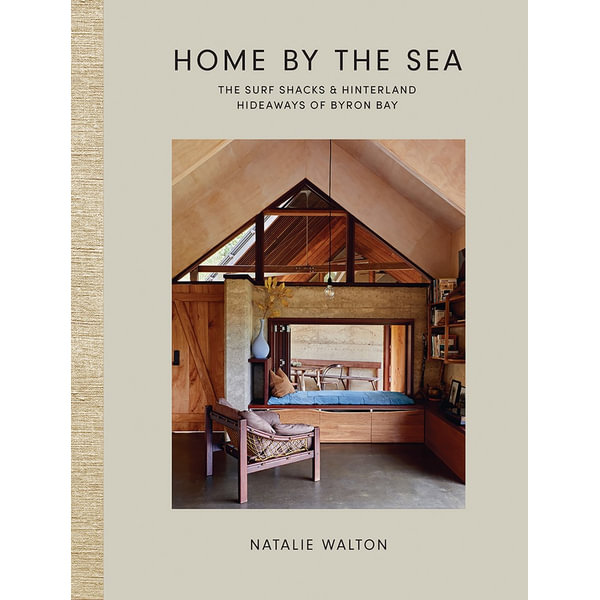 For many Australians, the ocean holds an almost hypnotic appeal. Home by the Sea by Natalie Walton lets you imagine, for a little while at least, what it's like living the dream in a beach shack in Byron Bay. The book tours 18 homes in and around the region and the hinterland owned by artists, designers and makers. With photography by Amelia Fullarton, it champions the good life. Hardie Grant, $60            
6. The Layered Interior
Released last year, this is the third volume from award-winning interior designer Greg Natale. Different in format from his earlier books, the eight projects featured are Australian but with a slight Euro-centric focus. The writing is conversational, almost intimate, inviting the reader into the most luxurious spaces beautifully captured by photographer Anson Smart. This coffee table tome is perfect for dreamers and doers alike. Rizzoli, $110 
MOST POPULAR
The coastal area southeast of Melbourne is providing a permanent escape as the pandemic endures.
Bitcoin soared to an all-time high on Monday, hitting US$19,850 in the morning before again slipping below US$19,500 by the afternoon. It has nearly doubled in just the past two months. The cryptocurrency has been boosted by a flurry of endorsements from traditional investors, favourable government policies, and expanded access on investment apps, as Barron's noted this …
Continue reading "Bitcoin Hits High of $19,850 As Doubters Become Believers"