Your Front Door Holds the Key To Boosting Street Appeal
First impressions matter, even in today's red-hot real-estate market.
When sisters Char Riley and Candace Carroll renovated a Los Angeles home last winter with the intention of flipping it, they knew the exterior needed some serious TLC. To complete the home's Spanish-inspired look, they lined the porch with clay saltillo tiles and added teal and orange tiles to the stairs, which complemented the terracotta roof and seafoam green trim. They removed a tree blocking the house, planted new grass and installed an Old World-meets-modern front door made of dark wood.
Their parents, who partnered with them on the flip, were hesitant to spend so much effort on the exterior. But the sisters, both experienced investors and Sotheby's real-estate agents, have flipped nearly 120 homes and knew it would pay off. They were right: The home, which they bought for US$995,000, sold for $100,000 over asking price, closing in May for US$1.6 million.
The street appeal lured the buyer. "His parents happened to drive down the street one day and sent him a photo of the house," says Mrs. Riley.
In today's market, with low inventory and quick sales, sellers might think they can turn a big profit without having to do much. But agents say that's not the case.
"The houses that are flying off the market are the ones that are done nicely," says Mrs. Riley. "When you have a house where you forgot about the front yard, that sets the tone. People aren't going to want to pay top dollar."
According to Zillow, 51% of homes sold for above asking price in July 2021. "Half of homes are selling at or below asking," says Amanda Pendleton, Zillow's home trends expert. "That says you still need to do all the fixes to appeal to the most number of buyers."
Compass broker Robin Kencel recommends sellers consider the experience from when a buyer parks their car until they reach the front door. "I'm a believer, as Barbara Corcoran says, that in the first eight seconds, you know if you're going to buy a house."
That was the case for one of Ms. Kencel's clients, who is listing her Greenwich, Conn., home for US$8.995 million. When she bought it 46 years ago, she didn't have to step inside—the front door screamed "welcome." While preparing to list, she painted it a French blue, in the spirit of the original color.
"The front door reflects an owner's personality," says Cara Fox, owner and lead designer of The Fox Group, a design-build firm based in Salt Lake City. A solid wood door exudes formality and privacy, while a Dutch door, with its windowed top that opens separately—a style Mrs. Fox and Ms. Kencel are seeing more of—is more casual and inviting.
Fresh paint is an easy and inexpensive way to upgrade a front door, but choose wisely. Bright primary colours are made for Instagram, but a 2018 Zillow report found that homes with charcoal or black front doors sold for $6,271 more than expected.
Mrs. Fox, who likes deep greys like Farrow & Ball Plummet and Benjamin Moore Raccoon Fur for front doors, recommends a high gloss finish for darker neutrals. "It brings elegance," she says.
Hardware and house numbers allow for expression. Mrs. Fox's clients mix styles, like vintage backplates and Victorian knobs on modern doors, and colour-coordinated address plaques.
Architect Robert Hutchison says it's also important to focus on an entrance's progression. "We like to prolong the entry experience, rather than make it an abrupt transition," he says. "The aim is to create something layered with a sequence of spaces."
Mr. Hutchison used seating and planters along the front stairs of a Seattle home he worked on. For one Greenwater, Wash., house, he built a hidden inner courtyard beyond the entry wall. "It's about connecting back to the city, the site and the landscape," he says.
Blythe Yost, CEO of online landscape design company Tilly, says that foundation planting helps connect a home with its surroundings. "It's what's directly across the front of your house," she says. "It knits it to the landscape. A house without foundation planting looks a little naked."
A few perennial shrubs can help frame the door, but Ms. Yost recommends creating a layered look that's higher in the back, with mid-size plants in the center, and a ground cover that spreads out in front. "It gives the landscape a richness that a single or double row can't do."
She warns against making a front garden "look perfect at every moment." Instead, plant something—like bulbs that bloom in early spring or a flowering tree that dazzles every May—to create a landscape that's "really awesome at one point in the season — something your neighbours will remember."
Reprinted by permission of The Wall Street Journal, Copyright 2021 Dow Jones & Company. Inc. All Rights Reserved Worldwide. Original date of publication: September 23
Copyright 2020, Dow Jones & Company, Inc. All Rights Reserved Worldwide.
LEARN MORE
MOST POPULAR
Chris Dixon, a partner who led the charge, says he has a 'very long-term horizon'
Americans now think they need at least $1.25 million for retirement, a 20% increase from a year ago, according to a survey by Northwestern Mutual
The designer's Mind: Delving into the Best Interior Design Books
There's no shortage of design inspiration online but nothing beats the joy of spending an afternoon immersing yourself in a good interior design book. Edited, carefully curated and, above all, designed, these titles take you behind the scenes of some of the world's most beautiful interiors in a considered way. Think of it like the difference between listening to a few tunes on Spotify versus releasing a thoughtfully crafted studio album. We've assembled our top six of interior design books on the market right now for your viewing and reading pleasure.
1. Interiors beyond the primary palette
Step inside the world of award-winning interior design duo Juliette Arent and Sarah-Jane Pyke in this, their first compendium of their work. A 'best of' over more than 15 years working together, it's a masterclass in working with colour and pattern as seen through 18 projects from around the country. With a focus on the idea of home as sanctuary, this hefty tome offers insight into the mind of the designer with points on where to find  inspiration, meeting client briefs and the importance of relationships. Thames & Hudson, $120
2
House of Joy
If there was ever a book title for our times, then this is it. With a subtitle of Playful Homes and Cheerful Living, this book champions fun in interior design, with bold and bright homes from around the world to delight and inspire. While there's a good dose of the unexpected, like a disco ball in the garden, there's no mayhem in these spaces. Instead, they're beautifully executed to tempt even the most colour shy. Gestalten, $105  
3. Abigail Ahern Masterclass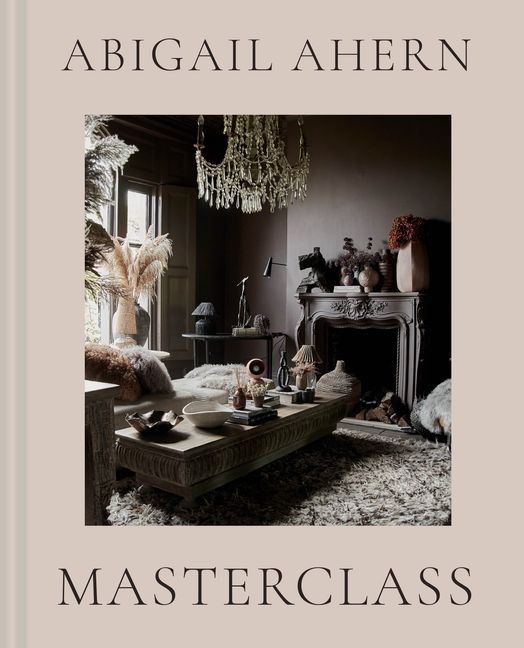 Some design books are beautiful to look at, and that's it. This is not one of those books. A master of colour and pattern, UK designer Ahern offers a practical foundational guide to beautiful interiors, mixing form with function in her latest book, Masterclass. Find the inspiration you need to create a gorgeous home. HarperCollins, $65  
4. Interiors Now!
Looking for a visual crash course in international design trends with longevity? This is the book for you. Featuring homes across the globe, from New York to Auckland via Avignon, the biggest dilemma for readers is settling on a style. Many of the projects are owned by designers and creatives, lending a dynamic edge to this tome, now in its 40th year. Taschen, $50
5. Home by the Sea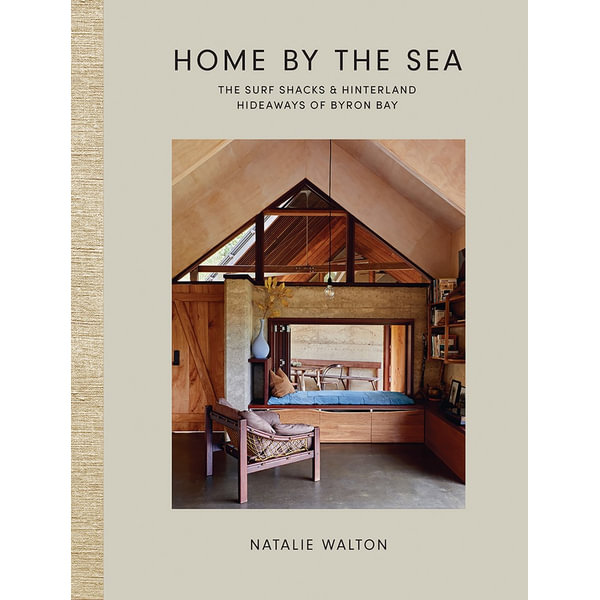 For many Australians, the ocean holds an almost hypnotic appeal. Home by the Sea by Natalie Walton lets you imagine, for a little while at least, what it's like living the dream in a beach shack in Byron Bay. The book tours 18 homes in and around the region and the hinterland owned by artists, designers and makers. With photography by Amelia Fullarton, it champions the good life. Hardie Grant, $60            
6. The Layered Interior
Released last year, this is the third volume from award-winning interior designer Greg Natale. Different in format from his earlier books, the eight projects featured are Australian but with a slight Euro-centric focus. The writing is conversational, almost intimate, inviting the reader into the most luxurious spaces beautifully captured by photographer Anson Smart. This coffee table tome is perfect for dreamers and doers alike. Rizzoli, $110 
MOST POPULAR
Inside the Queensland capital's most elevated residences.
The market is forced to confront the impact of COVID lockdowns.