How You Could Own Greg Norman's Ranch
The Australian golfing great's sprawling property is quite something.
Greg Norman's Seven Lakes Ranch is one of the finest hunting and fishing ranches in Colorado – and it could be yours.
The former pro golfer's sprawling 4800-hectare property rests 20 minutes outside Meeker, in the coveted White River Valley of the Flat Tops Mountains – a region prized for its varied terrain and unspoilt natural beauty.
Norman purchased an initial nearby plot in the mid-90s, slowly acquiring neighbouring properties and creating the now expansive Seven Lakes Ranch.
The property's major draw is the lifestyle it delivers – fishing in the trout-filled White River, biking, hiking, horse riding through the seemingly limitless terrain or game hunting (should that be your thing) in one of the largest elk and deer migrations in the Rocky Mountains. 
A 1290sqm main lodge holds nine-bedrooms, along with seven guest cabins, staff quarters, a historic dance hall, equestrian facilities, fitness centre and spa.
Norman and his interior designer wife, Kirsten, have transformed the lodge – which has a chic and modern-rustic vibe befitting the area.
The bones of the well-appointed lodge – made of massive logs driven in from Montana – lend themselves to the luxe outfit, while dramatic 30-foot vaulted ceilings and windows frame impressive views while filling the main space with light.
A true entertainer that can easily accommodate large groups – there's also a formal dining room, movie theatre and Western-themed bar and lounge.
The ranch is listed at approx $62 million with Hall and Hall's Brian Smith, +1 970 879 5544.
MOST POPULAR
Chris Dixon, a partner who led the charge, says he has a 'very long-term horizon'
Americans now think they need at least $1.25 million for retirement, a 20% increase from a year ago, according to a survey by Northwestern Mutual
The designer's Mind: Delving into the Best Interior Design Books
There's no shortage of design inspiration online but nothing beats the joy of spending an afternoon immersing yourself in a good interior design book. Edited, carefully curated and, above all, designed, these titles take you behind the scenes of some of the world's most beautiful interiors in a considered way. Think of it like the difference between listening to a few tunes on Spotify versus releasing a thoughtfully crafted studio album. We've assembled our top six of interior design books on the market right now for your viewing and reading pleasure.
1. Interiors beyond the primary palette
Step inside the world of award-winning interior design duo Juliette Arent and Sarah-Jane Pyke in this, their first compendium of their work. A 'best of' over more than 15 years working together, it's a masterclass in working with colour and pattern as seen through 18 projects from around the country. With a focus on the idea of home as sanctuary, this hefty tome offers insight into the mind of the designer with points on where to find  inspiration, meeting client briefs and the importance of relationships. Thames & Hudson, $120
2
House of Joy
If there was ever a book title for our times, then this is it. With a subtitle of Playful Homes and Cheerful Living, this book champions fun in interior design, with bold and bright homes from around the world to delight and inspire. While there's a good dose of the unexpected, like a disco ball in the garden, there's no mayhem in these spaces. Instead, they're beautifully executed to tempt even the most colour shy. Gestalten, $105  
3. Abigail Ahern Masterclass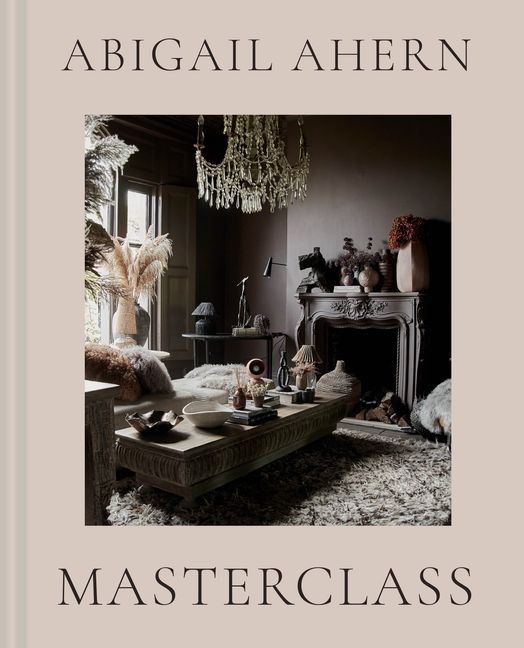 Some design books are beautiful to look at, and that's it. This is not one of those books. A master of colour and pattern, UK designer Ahern offers a practical foundational guide to beautiful interiors, mixing form with function in her latest book, Masterclass. Find the inspiration you need to create a gorgeous home. HarperCollins, $65  
4. Interiors Now!
Looking for a visual crash course in international design trends with longevity? This is the book for you. Featuring homes across the globe, from New York to Auckland via Avignon, the biggest dilemma for readers is settling on a style. Many of the projects are owned by designers and creatives, lending a dynamic edge to this tome, now in its 40th year. Taschen, $50
5. Home by the Sea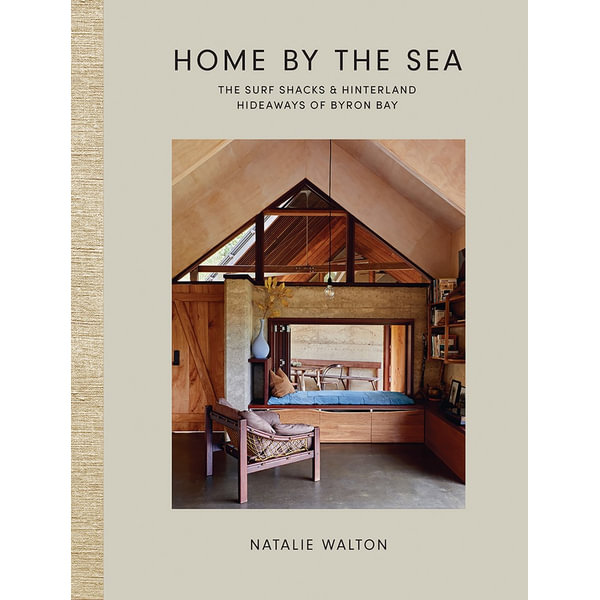 For many Australians, the ocean holds an almost hypnotic appeal. Home by the Sea by Natalie Walton lets you imagine, for a little while at least, what it's like living the dream in a beach shack in Byron Bay. The book tours 18 homes in and around the region and the hinterland owned by artists, designers and makers. With photography by Amelia Fullarton, it champions the good life. Hardie Grant, $60            
6. The Layered Interior
Released last year, this is the third volume from award-winning interior designer Greg Natale. Different in format from his earlier books, the eight projects featured are Australian but with a slight Euro-centric focus. The writing is conversational, almost intimate, inviting the reader into the most luxurious spaces beautifully captured by photographer Anson Smart. This coffee table tome is perfect for dreamers and doers alike. Rizzoli, $110 
MOST POPULAR
Alexandre de Betak and his wife are focusing on their most personal project yet.
Interior designer Thomas Hamel on where it goes wrong in so many homes.