8 Interior Design Ideas to Update Your Kitchen
Architects and other design pros share new kitchen trends.
IF EVERYTHING wants to stand out, nothing will," said Kelsey Hills, a Dallas homeowner who hired a local pro to quiet the centre of her house, the kitchen. Architect and designer Eddie Maestri infused the room with white oak—on the floor, flat-front cabinets and island. "Having a kitchen without a lot of competing design elements calms me," said Mrs. Hills.
Enter the era of seamless kitchens. "Visual cues are changing," said Mr. Maestri. Gone are look-at-me hoods and, for some, hulking marble islands. Panelled cabinets bejewelled with pulls are giving way to overlay fronts and hidden hardware. The visual cacophony of open shelves is history.
When Ferguson Kitchen, Bath & Lighting Gallery—a showroom retailer based in Newport News, Va.—recently surveyed homeowners on which room they wished to redesign, 47% replied "the kitchen," more than chose any other room in the house. If you share that impulse, here are five ideas to update your kitchen, plus the trends designers consider passé.
IN: Woody Kitchens
"Ninety per cent of our clients are doing all wood, compared to only 30% to 40% of clients who wanted all wood a year or two ago," said Candace Matlock, senior designer at Italkraft, a design consulting firm in Miami. The grainy finishes conjure a "relaxing feeling, like a spa," she said. A recent Miami Beach kitchen combines tropical and minimalist design, using floor-to-ceiling teak veneer and white oak flooring. "The wood millwork gives warmth to the barefoot elegance of the home," said Kobi Karp, the Miami architect on the project.
OUT: The stark contrast of coal grey cabinets and white counters is the antithesis of warmth.
IN: Hidden Hoods
Designers are tucking stove vents behind cabinets or drywall both to save money and to shift the emphasis to less-prosaic features. "[A kitchen's] visual statement should be more than an appliance," said Mr. Maestri, who hid a vent behind a false cabinet front so a brass-inlaid backsplash of black marble could shine.
OUT: Ostentatious hoods
IN: Tablelike Islands
In the New York City kitchen above, design gallery and consulting firm Colony opted for the airiness and simplicity of a Parson's-inspired white oak table instead of a voluminous island. In Chicago, interior designer Claire Staszak worked with a maker on Etsy to transform a pine table into a vintage-tinged country-style piece that suited a tight kitchen space. "The table brought character to the white kitchen, and unlike a solid island, created a feeling of circulation," she said. Another perk: Portability offers more layout flexibility.
OUT: Islands with two levels—one counter height, the second raised to accommodate bar stools—skew commercial. Plus, "it cuts usable food-prep surface in half," Ms. Staszak said.

IN: Glass Cabinets
See-through storage is clearly back but not in a traditional "grandma's china cabinet" way, observed Mr. Maestri, who opted for reeded-glass panels set in black steel to complement a noir-and-brass backsplash behind the cooktop (shown left). The groovy glass not only adds texture but camouflages storage so "you see a ghost of what's there," he said. Ms. Staszak invigorates more-traditional, bevelled-glass cabinets by lining the interior with peek-a-boo Schumacher wallpaper.
OUT: Open shelving is left in the greasy dust.
IN: Integrated Stove Tops
Rather than installing range-oven units, some designers are opting for the cleaner look of a stove top only, set into counter material, with ovens installed elsewhere. The range's control knobs can then be integrated into material that matches the lower cabinets or counter material. In an East Hampton, N.Y., cottage, architect and designer Noam Dvir fused the range components into terrazzo-like Ceppo di Gré stone, using "the heavy marble like wrapping paper." A polished stretch of stone flows seamlessly from a backsplash into a counter (into which the stove top is sunk) and then to a fascia for the knobs.
OUT: A standard range that disrupts visual continuity.
IN: Brass and Blue
The subtle wink of colour in a kitchen bathed in blue can ease you out of sterile, snow-white cabinetry. "Calming, subtle and versatile, soft blues can make spaces feel more open and airier," said Arianna Cesa, colour marketing and development specialist at Benjamin Moore. Dallas interior designer Gaia Guidi Filippi woke up these original Shaker cabinets with Benjamin Moore's Van Courtland Blue, then added hardware in brass, a "sunnier, softer" metal. Bonus: Homes whose real-estate listings mention brass can sell for almost 2% more than expected, according to recent research by real estate website Zillow.
OUT: White cabinets outfitted with chrome details can look lab-like and dated.
IN: Sky-High Backsplashes
"The backsplash has evolved from an accent to a feature," said New York designer Elena Frampton, who used blue-grey, floral tile on kitchen walls that she had liberated from upper cabinets. "Taking the tile from counter to ceiling and flanking the windows packs a punch," and proves much more stylish than a stack of appliances or cabinets, she said.
OUT: Solid tiles in a smooth finish relegated to a strip between countertop and cabinet.
IN: Custom Pet Stations
"Your pets are members of your family, why not give them a beautiful space to enjoy their food and water?" said Jen Samson, an interior designer in Laguna Beach, Calif. For her canine-loving clients, Ms. Samson added a pot filler—a faucet on an extendable arm, easily plumbed from an existing island sink—and lined the puppy oasis with Calatorao marble to match the countertops. Brass fixtures kept the station in-line with the rest of the kitchen's hardware. "It's definitely a space saver," Ms. Samson noted.
OUT: Pet water bowls skidding along the kitchen floor like hockey pucks, spilling contents on their way.
Reprinted by permission of WSJ. Magazine. Copyright 2021 Dow Jones & Company. Inc. All Rights Reserved Worldwide. Original date of publication: November 2, 2021
Copyright 2020, Dow Jones & Company, Inc. All Rights Reserved Worldwide.
LEARN MORE
MOST POPULAR
Consumers are going to gravitate toward applications powered by the buzzy new technology, analyst Michael Wolf predicts
Chris Dixon, a partner who led the charge, says he has a 'very long-term horizon'
Related Stories
Best Paints In Australia For Exceptional Interior And Exterior Finish: 2024 Guide
You either love it or loathe it but there's no question that painting your house, whether it's inside or outside, takes considerable time and effort. So it's important that once the preparation work is done, you choose the best paint for the task. With so many on the market, it can be challenging sorting through so we've prepared the ultimate painting product cheat sheet. It's guaranteed to be more fun than watching paint dry.
DULUX WEATHERSHIELD
Best for: Exterior walls
Available in 10 paint types, including Low-Sheen, Semi Gloss and Render Refresh, the Weathershield range has been specifically designed for Australian conditions with built-in UV, mould dirt and stain resistance. As the market lead, the Dulux range of colours stretches into the thousands,but  the company provides specific advice for popular exterior colour schemes.
TAUBMANS ENDURE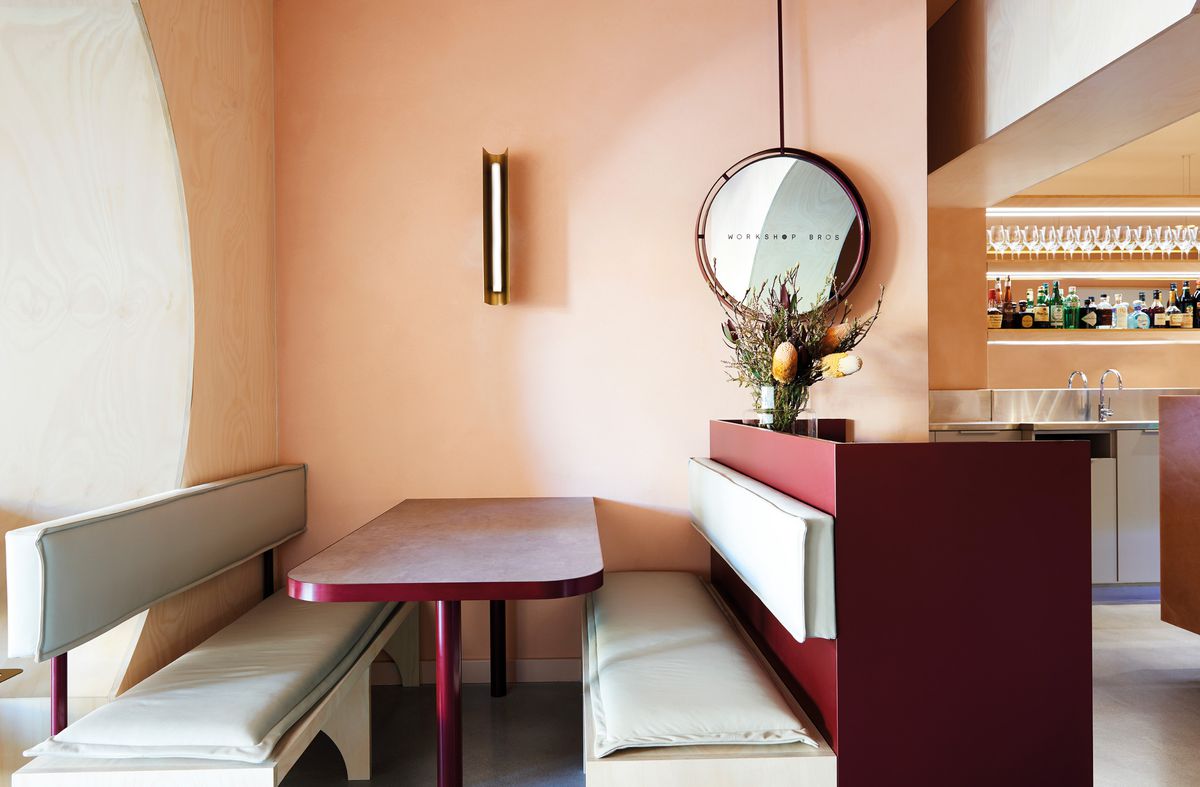 Best for: Interior walls
Created with Nanoguard Advanced Technology, the Taubmans Endure range is ideal for high traffic areas such as hallways and living areas thanks to its ability to withstand wear and tear. According to the manufacturer, it also protects against mould and mildew and is approved by the National Asthma Council Australia's Sensitive Choice program.
BRITISH PAINTS 4 SEASONS
Best for: Exterior surfaces
As the name would suggest, the point of difference with this paint product is its ability to weather seasonal changes. Owned by the Dulux group, British Paints 4 Seasons is self priming on most surfaces, for a faster, more satisfying result. It comes with a 25-year guarantee against peeling, flaking and blistering as well as providing resistance to mould, fungus and algae.
HAYMES EXPRESSIONS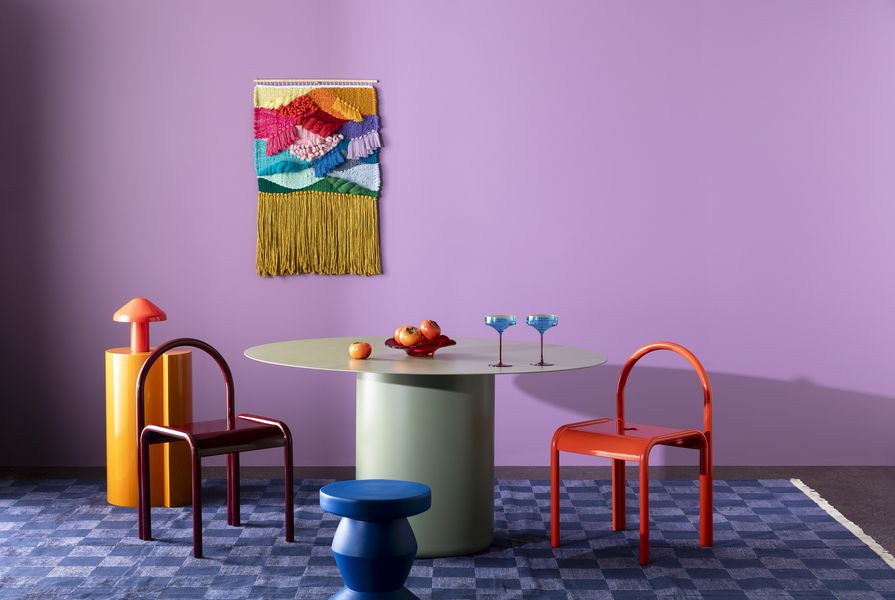 Best for: Interior walls
Haymes Paints was established in Ballarat in 1935 and the family-run business still offers an Australian owned and made product. Haymes Expressions® Low Sheen has been designed for easy washing – and stain removal –  and is ideal for wet areas, thanks to its seven-year mould and mildew protection guarantee. Haymes Paints also releases a yearly colour forecast to provide design professionals and homeowners with inspirational colour palettes.
WATTYL SOLAGARD
Best for: Exterior surfaces
A mainstay of the exterior paint market, Wattyl Solagard is known for its durability and colour fastness over an extended period of time. Suitable for painting over most exterior surfaces, including concrete, masonry, timber and galvanised iron, it is UV and dirt resistant. It is available in a wide range of colours to suit most house styles, including Coastal, Heritage and Modern.
PORTER'S ORIGINAL PAINTS
Best for: Specialty finishes
Now part of the Dulux Group, Porter's Paints has built its reputation on its wide range of specialty finishes for exterior or interior use such as limewash, chalk paint, French wash and liquid iron. While some products require specific application processes, there are easy-to-follow video tutorials and step-by-step instructions to support customers interested in a unique finish. Aside from an enviable array of carefully crafted colours, Porter's Paints are water based and low in VOCs.
HEALTH AND ENVIRONMENT CONSIDERATIONS
More homeowners are becoming aware of the potential hazards associated with house paint, particularly when it comes to air quality. The main concern is Volatile Organic Compounds, or VOCs, which are released into the indoor environment and have been linked with eye irritations, breathing difficulties, as well as damage to kidneys, the liver and the central nervous system. From a product perspective, VOCs slow down the drying process, creating a wet edge on application so the user has more time to work with it.  More paint manufacturers are now offering low or zero VOC paints, but be aware that even those paints may still contain elements like ammonia and formaldehyde. Ventilate the space as much as possible, opening windows and doors as well as using fans and wear masks and gloves to minimise exposure to fumes while working.
TOP PAINTS FOR THE JOB, AND THE PAINTER
Painting a home involves so many decisions, and choosing the right paint for the right job is tricky. Here we look at the top paint brands for the jobs at hand.
Exterior paints need strength to withstand the elements, they do this by adding additional and expensive, top quality resins so fading is less of an issue, and new technology that offers UV protection.  Who wants to repaint a house, right? After years of advancement, you can now achieve great results with acrylic exterior paint, which has the primer built in. Taubmans All Weather and Taubmans Sun Proof are great options here.
Exterior features such as fences and front doors are a chance to add extra zing to the design, and very often the best way to produce that effect is with a gloss or enamel paint. While there have been improvements in acrylic gloss products, purists and pros are still reaching for the oil based product – the finish is simply brighter and more reflective, and more to the point will last longer on high traffic spots such as doors. The lesser known Norglass brand offers a magnificent result, and comes in small cans, which is a bonus for feature trim jobs.
Interior walls cop the most passing traffic scuff and grime, especially if you are blessed with kids or pets. The ideal paint here is a washable, acrylic based paint that goes on smoothly, and wipes clean easily. A combination of huge colour range, and great coverage (meaning less coats to put on) is the Dulux Wash and Wear brand. You can actually feel the extra weight on the brush or roller, which is a good thing, but tougher on older hands, or newbies to the roller game.
Getting on top of ceilings is perhaps the most difficult of paint jobs; back breaking and neck stretching, it is a job with little pay off – but is critical to achieve a perfectly finished room. A dead matte finish is ideal, usually in white (but don't let that stop you), and always acrylic. While you can use a cheaper matte paint, a purpose designed one will go on easier and offer better coverage – it's designed to be a one stop wonder. British Paints Paint and Prime is reputed to have be a good ceiling paint that goes on thickly, and works particularly well with a long knap roller, reducing spray.
Houses have damp zones, and yes they need extra care because paint that doesn't deflect the wet will get mould, mildew and then peel. The elasticity of acrylic paint is great here, and Berger Paints have a product, Kitchen and Bathroom Everlast which offers a five-year guarantee against mould and mildew. Best tip here is to, for once, not use a matte ceiling paint, but the soft or low sheen bathroom paint.
A secret of professional painters is the top paint brand Haymes. Haymes is perhaps a lesser known brand to the home decorator but it has been rated by Canstar as the top paint in Australia for the last six years. Haymes has been produced by the one family in Australia for generations, and commands respect from those who spend their lives up a ladder. They don't need expensive ad campaigns, because those in the know don't need reminding of this solid and impressive brand. Always consider checking out their products when starting a project.
MOST POPULAR
Consumers are going to gravitate toward applications powered by the buzzy new technology, analyst Michael Wolf predicts
Chris Dixon, a partner who led the charge, says he has a 'very long-term horizon'
Related Stories