Meta Stock Rallies on Job Cuts. Zuckerberg Is Finally Listening to Wall Street.
Mark Zuckerberg finally caved.
The Meta Platforms founder and CEO announced Wednesday morning that the company is cutting about 11,000 jobs, reducing head count by 13%. Meta shares, which have been sliding all year, have rallied 6.8% on the news, which suggests that the parent of Facebook, Instagram and WhatsApp has finally accepted that it needs to take steps to shore up its struggling business.
The stock plunged 25% following the company's recent third-quarter earnings report, largely because of a stunning projection for higher operating and capital expenses for 2023. A few days before Meta reported results, Altimeter Capital founder Brad Gerstner wrote an open letter to Zuckerberg urging him cut spending.
"Meta has drifted into the land of excess," he wrote. "Too many people, too many ideas, too little urgency."
Wednesday's announcement suggest that Zuckerberg is finally paying attention to investors' concerns, much to the relief of investors and analysts alike.
"At the start of Covid, the world rapidly moved online and the surge of e-commerce led to outsized revenue growth," Zuckerberg said in a letter to Meta's employees. "Many people predicted this would be a permanent acceleration that would continue even after the pandemic ended. I did too, so I made the decision to significantly increase our investments. Unfortunately, this did not play out the way I expected."
The CEO said that not only has online commerce returned to prior trends, but the weakening economy, increased competition, and "ads signal loss" have left Meta with much less revenue than he expected. "I got this wrong, and I take responsibility for that," he wrote.
The question investors now face is whether Zuckerberg is doing enough to address the company's new reality, which includes more intense competition for ad dollars from TikTok, Amazon.com (AMZN), Apple (AAPL), Netflix (NFLX), and others; a softening advertising environment; and the lingering effects of Apple's focus on protecting the privacy of iPhone users. Worries remain that the company's huge push to build the metaverse won't ever generate a payoff.
In addition to the layoffs, Meta confirmed its forecast for fourth-quarter revenue of $30 billion to $32.5 billion. Meta said the outlook for 2022 expenses it provided on the call to discuss its latest earnings already contemplated the newly announced cuts, and remains unchanged at $85 billion to $87 billion.
But the company also said it now sees 2023 expenses of $94 billion to $100 billion, which compares with a previous forecast of $96 billion to $101 billion, reflecting reduced hiring plans for next year. That amounts to a $1.5 billion cut, based on the midpoints of those ranges.
Capital spending in 2023 is expected to be between $34 billion and $37, the company said, reducing the top end of the forecast range from $39 billion. Meta also confirmed that it expects operating losses in Reality Labs, the business segment that includes VR headsets and the metaverse, to "grow significantly" in 2023 from 2022.
Analysts, particularly those who are bullish on Metal stock, reacted to the news with relief.
"Meta and Zuckerberg heard loud and clear the massively negative investor reaction to perceived lack of cost discipline during the Q3 EPS results…and have pivoted," Evercore ISI analyst Mark Mahaney wrote in a research note. "It is clear to us that a lack of cost discipline is far and away the #1 issue weighing on Meta shares…and we think today's news directly addressed this concern." Mahaney kept an Outperform rating on the stock, with a target of $170 for the price.
Shares were near $103 on Wednesday afternoon, leaving them down 69% so far this year.
RBC Capital analyst Brad Erickson calculates that the operating-expense reduction connected with the job cuts could boost 2023 profits by 45 cents a share, while lower capital spending could add another 5 to 7 cents a share.
"While this announcement does nothing to alleviate the concerns around competition, signal loss and the perception of excessive Metaverse investment, it is the first sign the CEO has shown of being willing to acquiesce to shareholders' desire for investing a bit more judiciously given the various headwinds the business faces," Erickson said in a research note. Erickson maintained his Outperform rating and $150 target price on the stock.
J.P. Morgan analyst Doug Anmuth, who continues to rate Meta stock at Neutral, wrote that while he had hoped to see the 2023 expense outlook come down more, "the workforce reduction overall is likely bigger than most people had expected and shows management is operating with increased discipline."
MKM Partners analyst Rohit Kulkarni expressed a similar view, saying that while the layoff were painful and might be demoralizing for the remaining staff, the cuts are a step in the right direction and show that "Zuckerberg cares about near-term investor expectations." Kulkarni kept a Buy rating on the stock with a target of $140 for the price.
Copyright 2020, Dow Jones & Company, Inc. All Rights Reserved Worldwide.
LEARN MORE
MOST POPULAR
Consumers are going to gravitate toward applications powered by the buzzy new technology, analyst Michael Wolf predicts
Chris Dixon, a partner who led the charge, says he has a 'very long-term horizon'
Related Stories
Best Paints In Australia For Exceptional Interior And Exterior Finish: 2024 Guide
You either love it or loathe it but there's no question that painting your house, whether it's inside or outside, takes considerable time and effort. So it's important that once the preparation work is done, you choose the best paint for the task. With so many on the market, it can be challenging sorting through so we've prepared the ultimate painting product cheat sheet. It's guaranteed to be more fun than watching paint dry.
DULUX WEATHERSHIELD
Best for: Exterior walls
Available in 10 paint types, including Low-Sheen, Semi Gloss and Render Refresh, the Weathershield range has been specifically designed for Australian conditions with built-in UV, mould dirt and stain resistance. As the market lead, the Dulux range of colours stretches into the thousands,but  the company provides specific advice for popular exterior colour schemes.
TAUBMANS ENDURE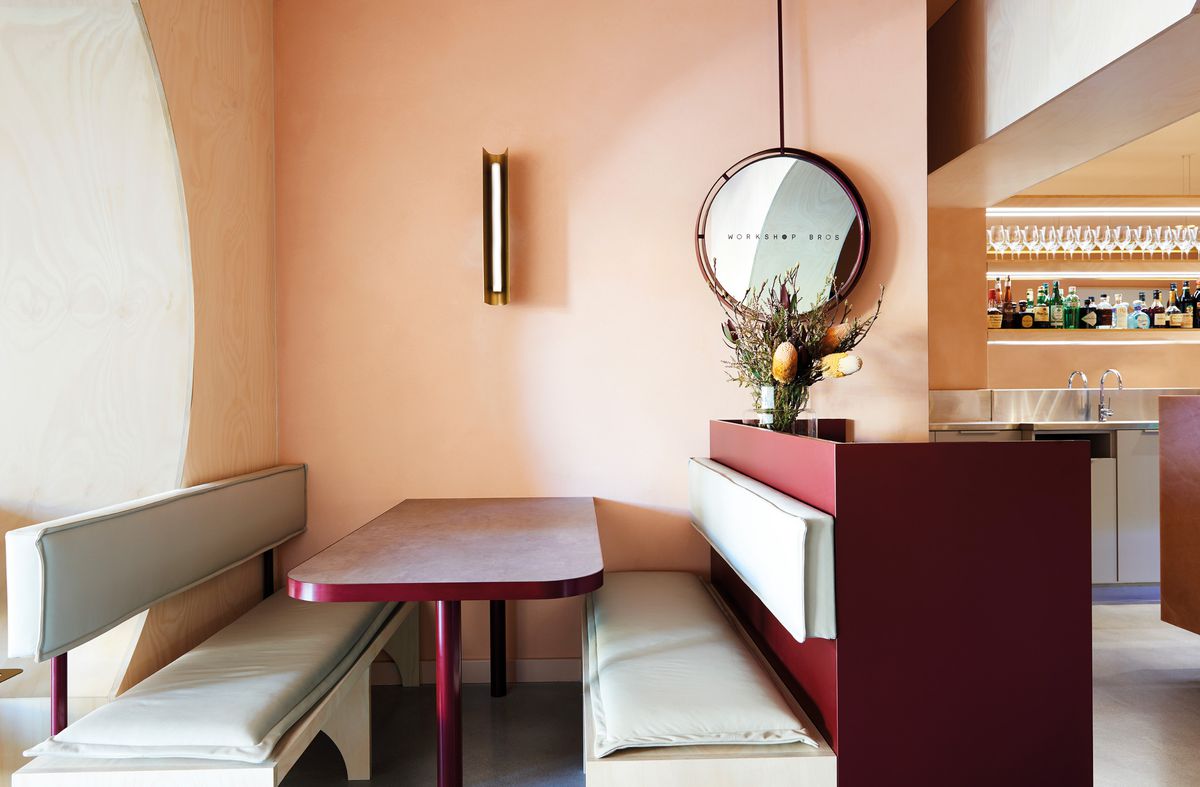 Best for: Interior walls
Created with Nanoguard Advanced Technology, the Taubmans Endure range is ideal for high traffic areas such as hallways and living areas thanks to its ability to withstand wear and tear. According to the manufacturer, it also protects against mould and mildew and is approved by the National Asthma Council Australia's Sensitive Choice program.
BRITISH PAINTS 4 SEASONS
Best for: Exterior surfaces
As the name would suggest, the point of difference with this paint product is its ability to weather seasonal changes. Owned by the Dulux group, British Paints 4 Seasons is self priming on most surfaces, for a faster, more satisfying result. It comes with a 25-year guarantee against peeling, flaking and blistering as well as providing resistance to mould, fungus and algae.
HAYMES EXPRESSIONS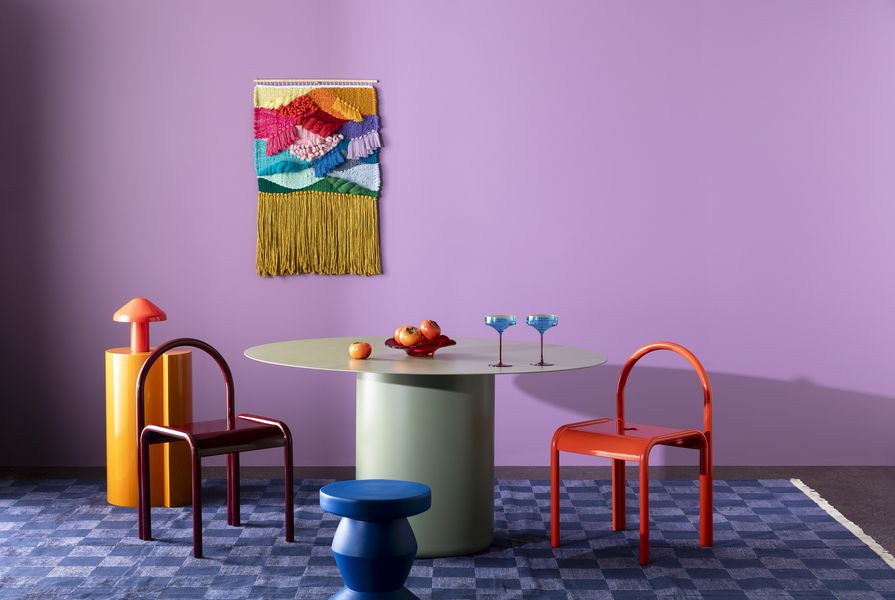 Best for: Interior walls
Haymes Paints was established in Ballarat in 1935 and the family-run business still offers an Australian owned and made product. Haymes Expressions® Low Sheen has been designed for easy washing – and stain removal –  and is ideal for wet areas, thanks to its seven-year mould and mildew protection guarantee. Haymes Paints also releases a yearly colour forecast to provide design professionals and homeowners with inspirational colour palettes.
WATTYL SOLAGARD
Best for: Exterior surfaces
A mainstay of the exterior paint market, Wattyl Solagard is known for its durability and colour fastness over an extended period of time. Suitable for painting over most exterior surfaces, including concrete, masonry, timber and galvanised iron, it is UV and dirt resistant. It is available in a wide range of colours to suit most house styles, including Coastal, Heritage and Modern.
PORTER'S ORIGINAL PAINTS
Best for: Specialty finishes
Now part of the Dulux Group, Porter's Paints has built its reputation on its wide range of specialty finishes for exterior or interior use such as limewash, chalk paint, French wash and liquid iron. While some products require specific application processes, there are easy-to-follow video tutorials and step-by-step instructions to support customers interested in a unique finish. Aside from an enviable array of carefully crafted colours, Porter's Paints are water based and low in VOCs.
HEALTH AND ENVIRONMENT CONSIDERATIONS
More homeowners are becoming aware of the potential hazards associated with house paint, particularly when it comes to air quality. The main concern is Volatile Organic Compounds, or VOCs, which are released into the indoor environment and have been linked with eye irritations, breathing difficulties, as well as damage to kidneys, the liver and the central nervous system. From a product perspective, VOCs slow down the drying process, creating a wet edge on application so the user has more time to work with it.  More paint manufacturers are now offering low or zero VOC paints, but be aware that even those paints may still contain elements like ammonia and formaldehyde. Ventilate the space as much as possible, opening windows and doors as well as using fans and wear masks and gloves to minimise exposure to fumes while working.
TOP PAINTS FOR THE JOB, AND THE PAINTER
Painting a home involves so many decisions, and choosing the right paint for the right job is tricky. Here we look at the top paint brands for the jobs at hand.
Exterior paints need strength to withstand the elements, they do this by adding additional and expensive, top quality resins so fading is less of an issue, and new technology that offers UV protection.  Who wants to repaint a house, right? After years of advancement, you can now achieve great results with acrylic exterior paint, which has the primer built in. Taubmans All Weather and Taubmans Sun Proof are great options here.
Exterior features such as fences and front doors are a chance to add extra zing to the design, and very often the best way to produce that effect is with a gloss or enamel paint. While there have been improvements in acrylic gloss products, purists and pros are still reaching for the oil based product – the finish is simply brighter and more reflective, and more to the point will last longer on high traffic spots such as doors. The lesser known Norglass brand offers a magnificent result, and comes in small cans, which is a bonus for feature trim jobs.
Interior walls cop the most passing traffic scuff and grime, especially if you are blessed with kids or pets. The ideal paint here is a washable, acrylic based paint that goes on smoothly, and wipes clean easily. A combination of huge colour range, and great coverage (meaning less coats to put on) is the Dulux Wash and Wear brand. You can actually feel the extra weight on the brush or roller, which is a good thing, but tougher on older hands, or newbies to the roller game.
Getting on top of ceilings is perhaps the most difficult of paint jobs; back breaking and neck stretching, it is a job with little pay off – but is critical to achieve a perfectly finished room. A dead matte finish is ideal, usually in white (but don't let that stop you), and always acrylic. While you can use a cheaper matte paint, a purpose designed one will go on easier and offer better coverage – it's designed to be a one stop wonder. British Paints Paint and Prime is reputed to have be a good ceiling paint that goes on thickly, and works particularly well with a long knap roller, reducing spray.
Houses have damp zones, and yes they need extra care because paint that doesn't deflect the wet will get mould, mildew and then peel. The elasticity of acrylic paint is great here, and Berger Paints have a product, Kitchen and Bathroom Everlast which offers a five-year guarantee against mould and mildew. Best tip here is to, for once, not use a matte ceiling paint, but the soft or low sheen bathroom paint.
A secret of professional painters is the top paint brand Haymes. Haymes is perhaps a lesser known brand to the home decorator but it has been rated by Canstar as the top paint in Australia for the last six years. Haymes has been produced by the one family in Australia for generations, and commands respect from those who spend their lives up a ladder. They don't need expensive ad campaigns, because those in the know don't need reminding of this solid and impressive brand. Always consider checking out their products when starting a project.
MOST POPULAR
Consumers are going to gravitate toward applications powered by the buzzy new technology, analyst Michael Wolf predicts
Chris Dixon, a partner who led the charge, says he has a 'very long-term horizon'